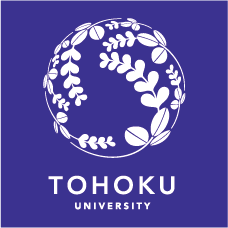 Registered Tangible Cultural Properties


7.Former Tohoku Imperial University Main Gate (Tohoku University Main Gate)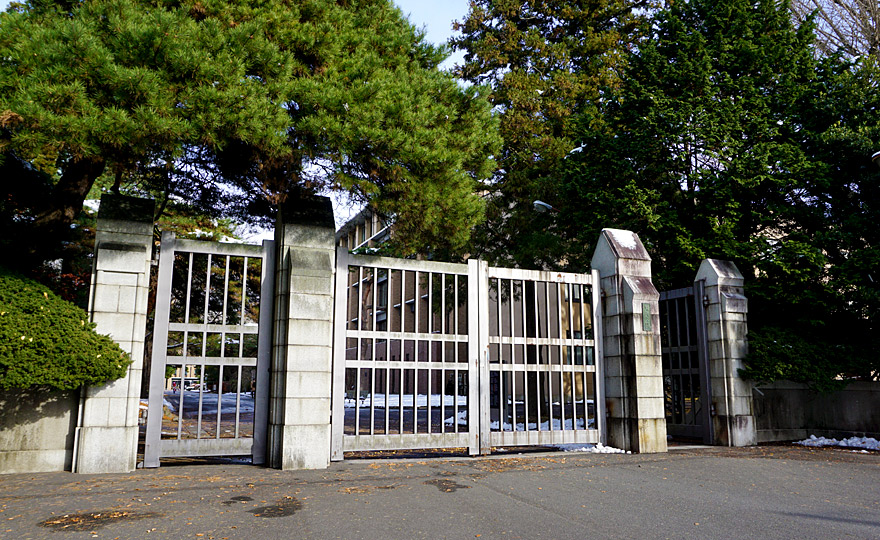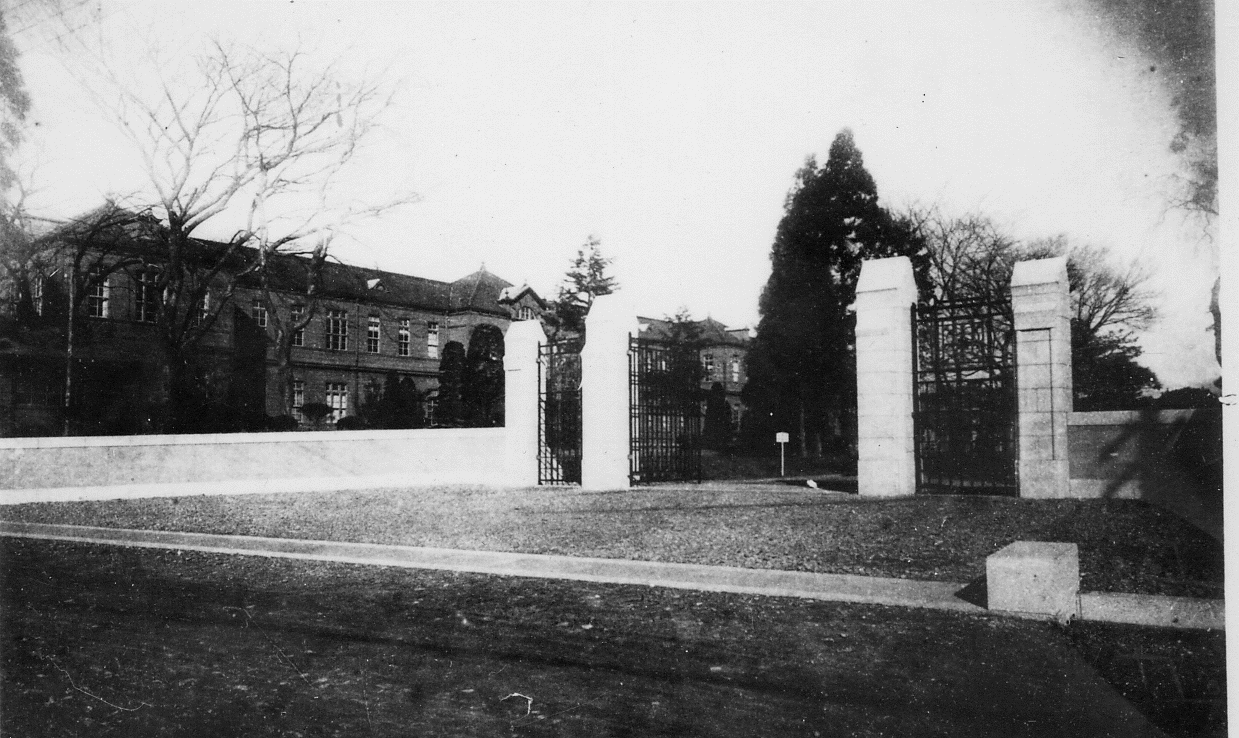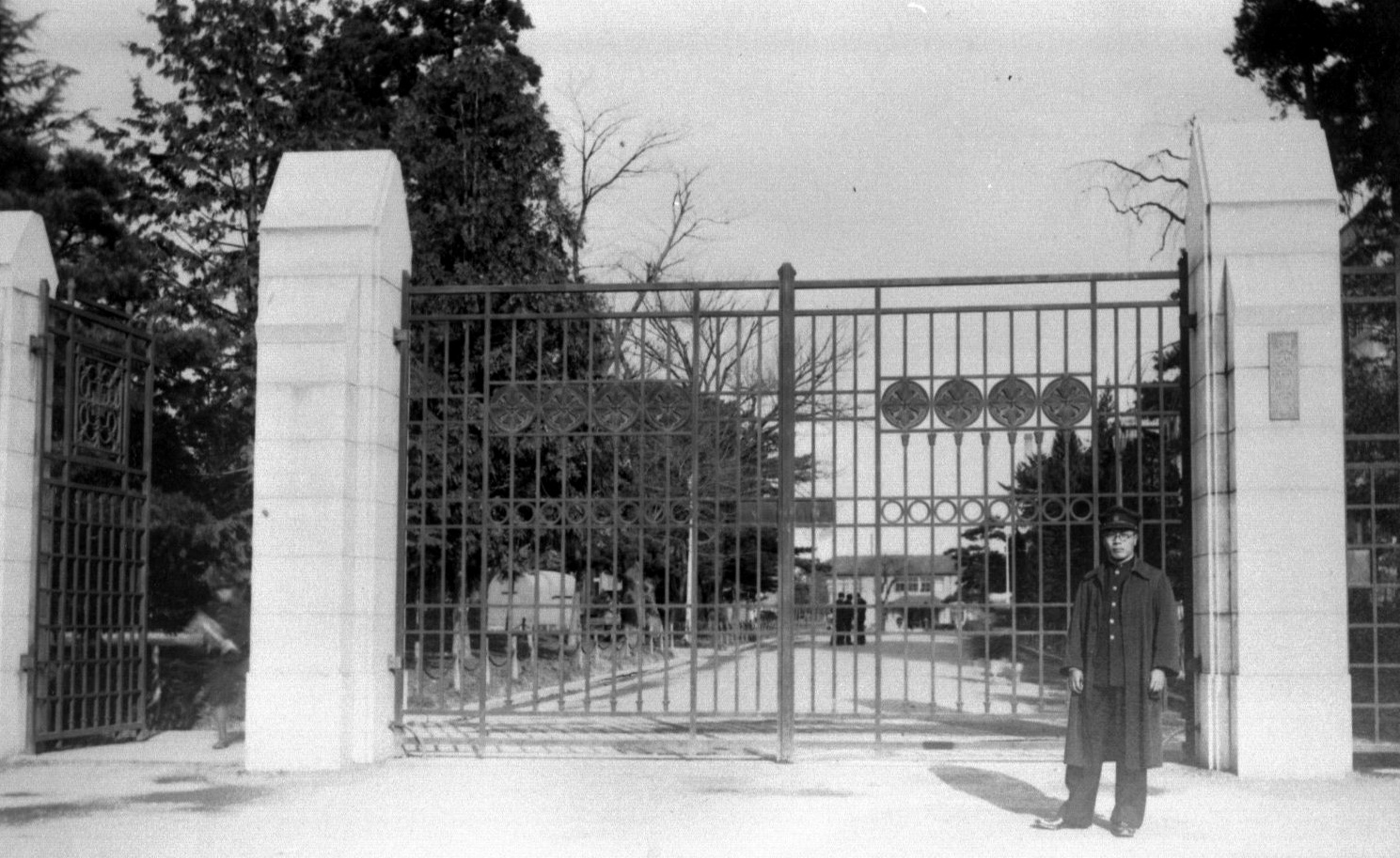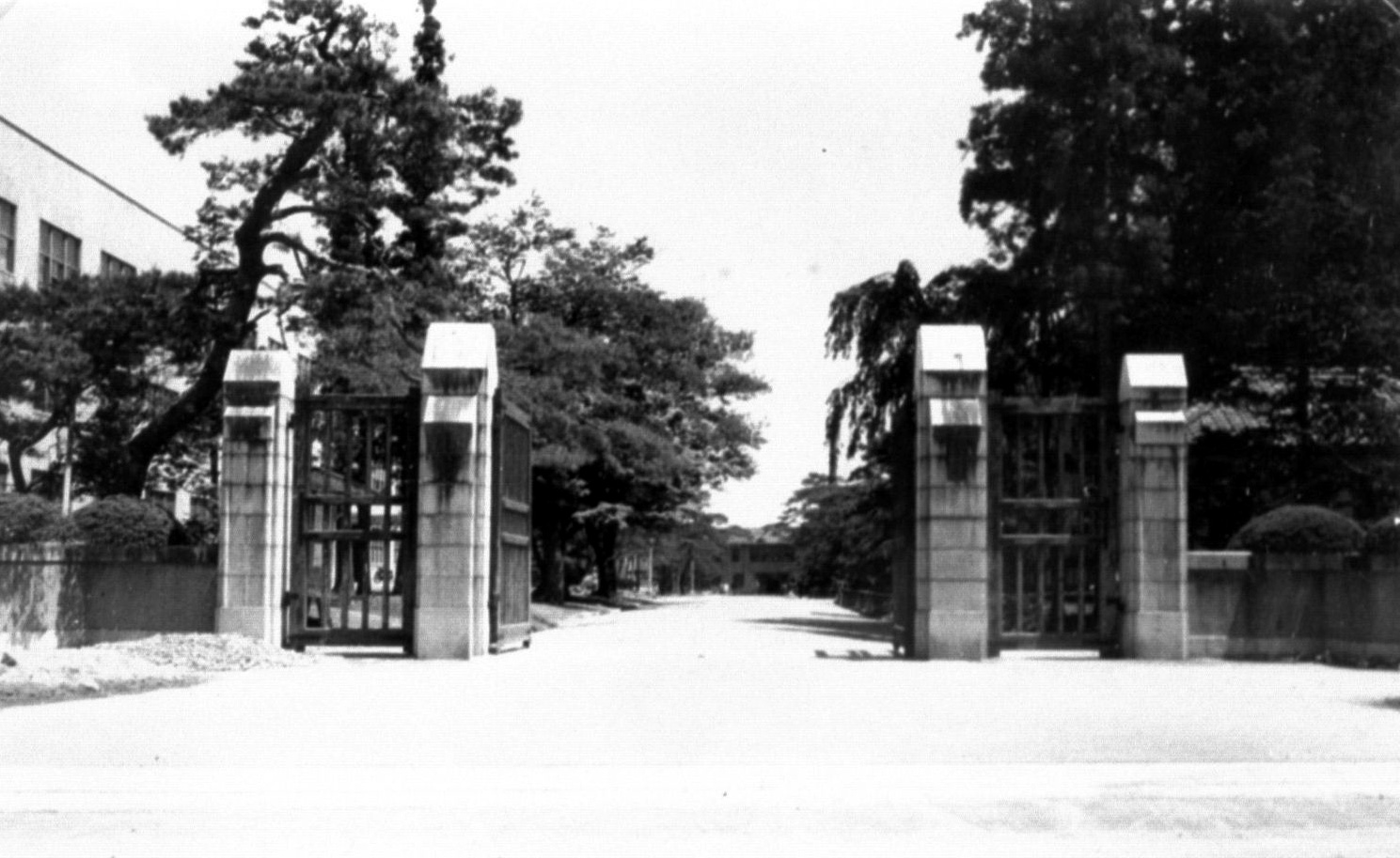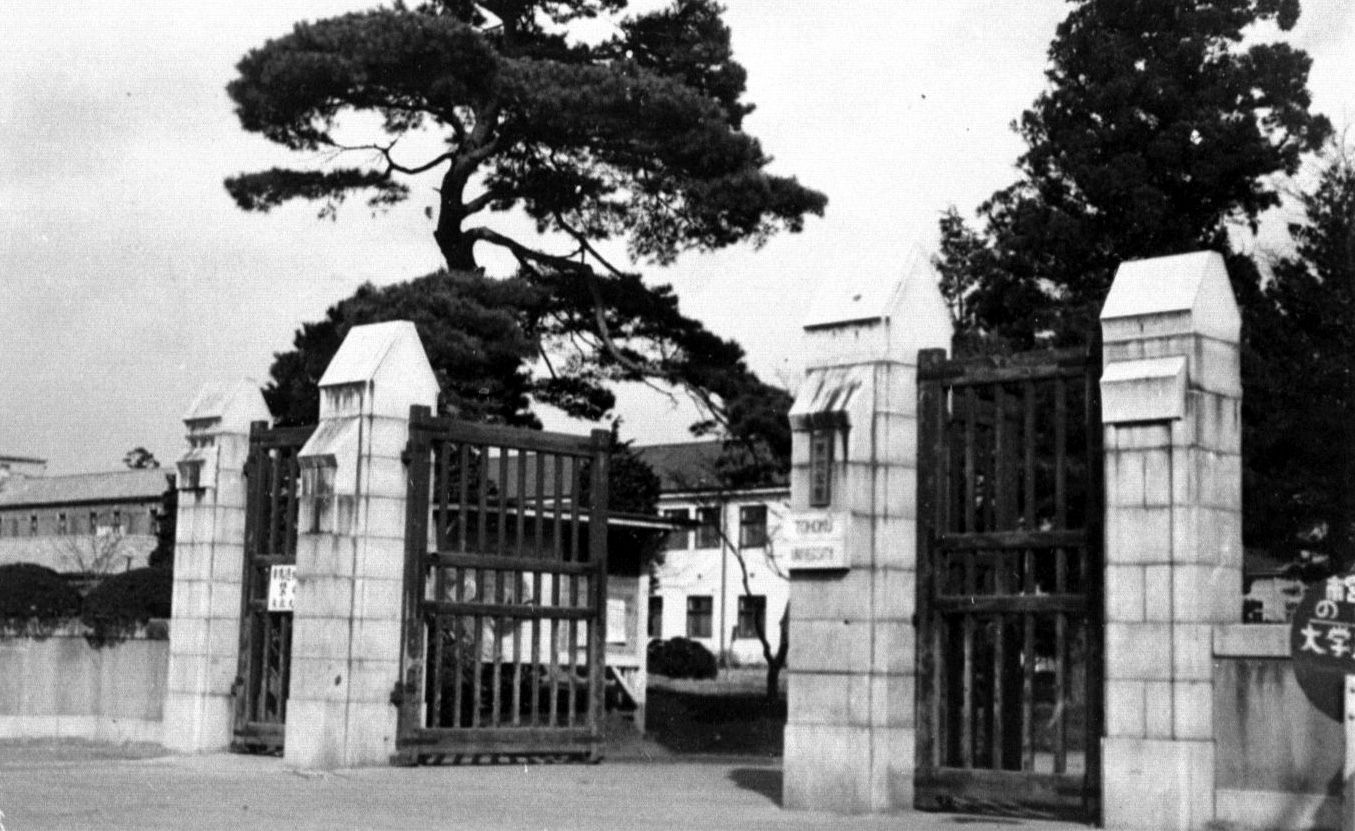 Years : 1926 (Taisho 15)
Structure : Reinforced concrete, widh 11.483m
Registration year : 2021
Former Tohoku Imperial University Main Gate (Tohoku University Main Gate) is located facing to Katahiracho dori avenue, and it was made in 1925~1926 (Taisho 14~15).
The first main gate of Tohoku Imperial University was located on the northside of campus. In 1925 (Taisho 14), with campus relocation of Former Second Senior High School, Tohoku Imperial University acquired land of Former Second Senior High School campus and made this new main gate and street that connnected new and old main gate.

In same time, along the street, Tohoku Imperial University Library reading room (current D02 Tohoku University Archives)and stack-room were build too.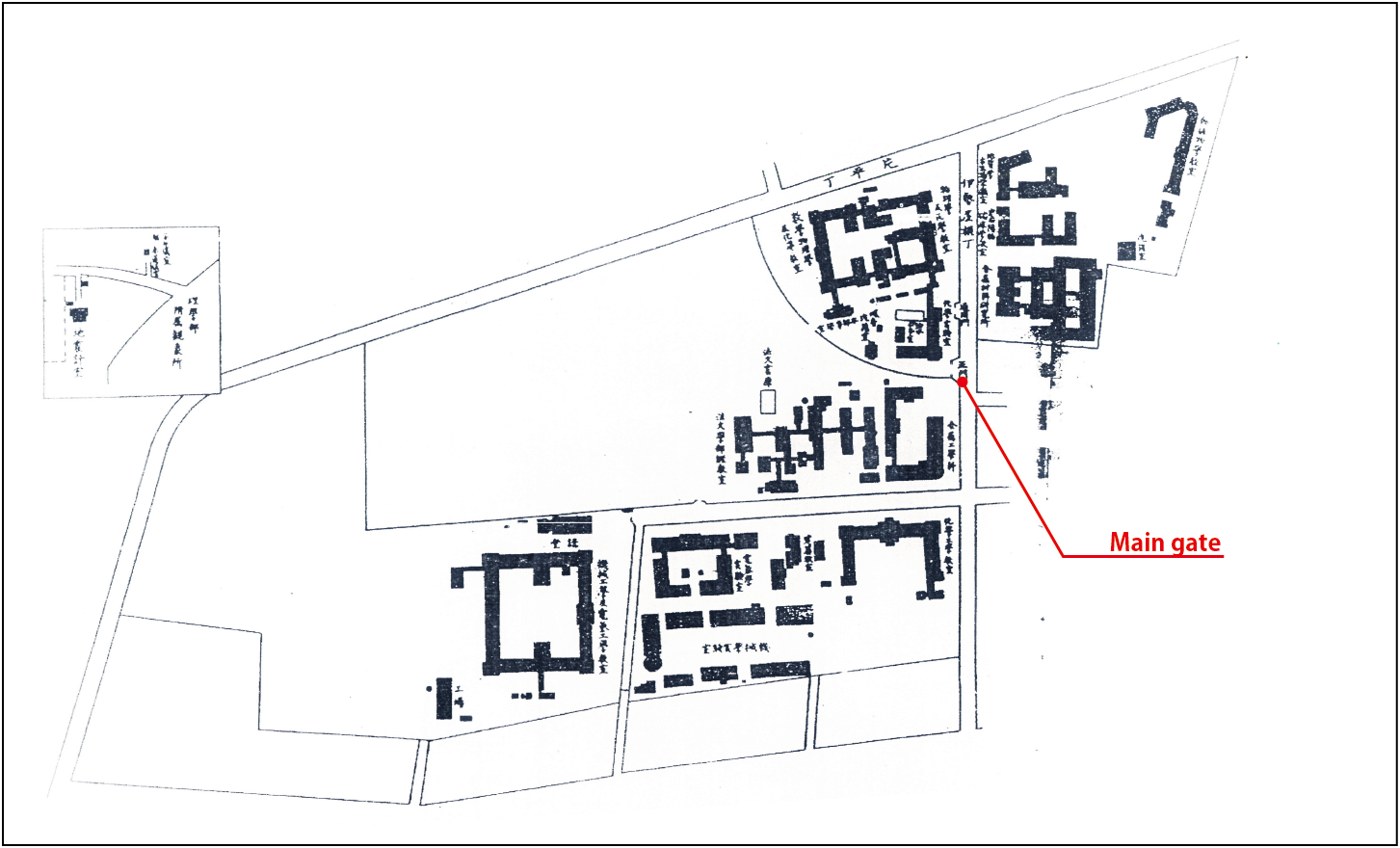 around 1923~1924 (Taisho 12~13)
Tohoku Imperial University Katahira campus map
(Click to enlarge the image)
This gate consists of 2 big pillars and 2 small pillars made by granite finishing reinforced concrete with triangular capital, and steel gate door. On the right side big pillar, there is Tohoku university name plate (originaly, there was Tohoku Imperial university name plate).
These pillars are original, but the gate door was changed to wooden door because of the iron delivery in Pacific War (World War 2).
In 1940's, it was changed to the steel gate door again.

This is varuable monument that survived the war and exemplifies the university's history.