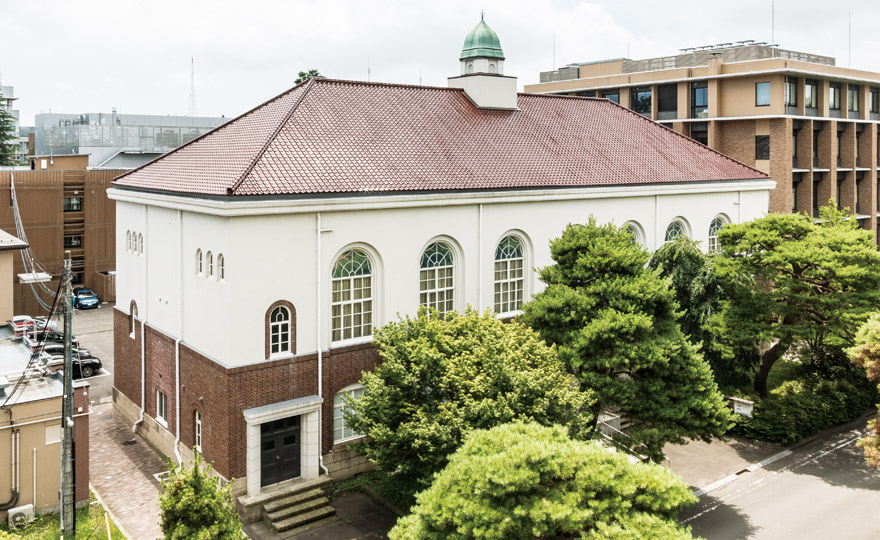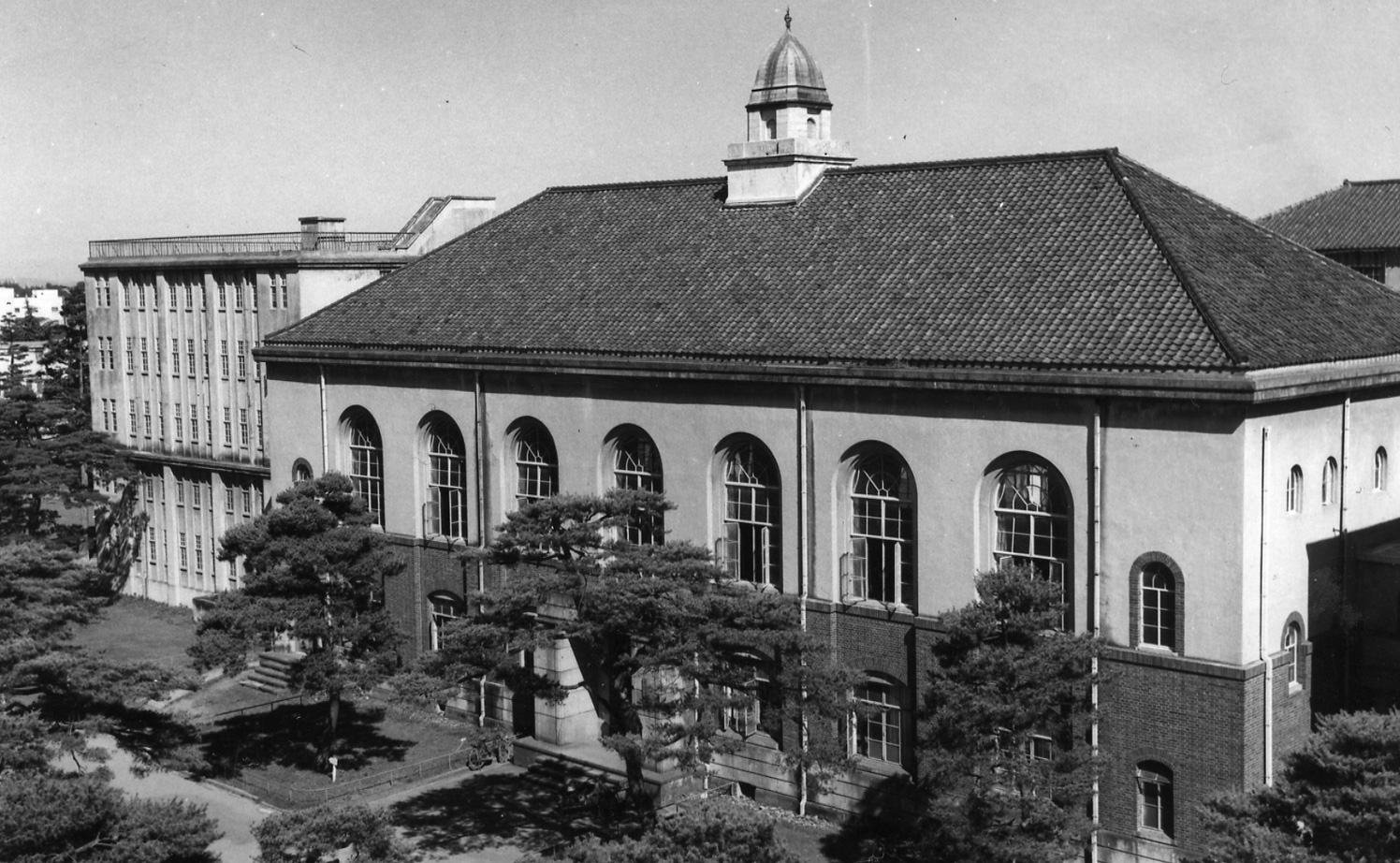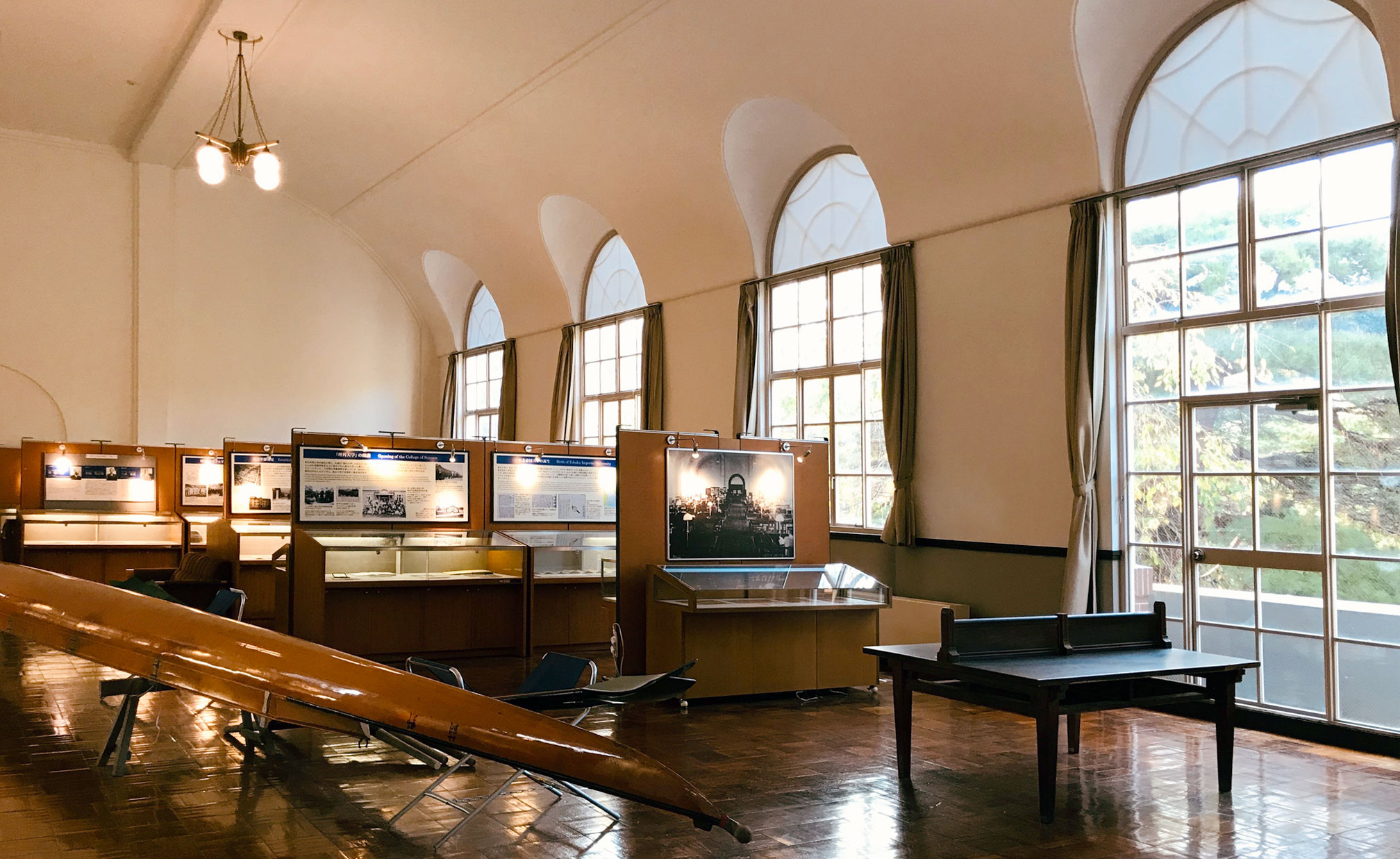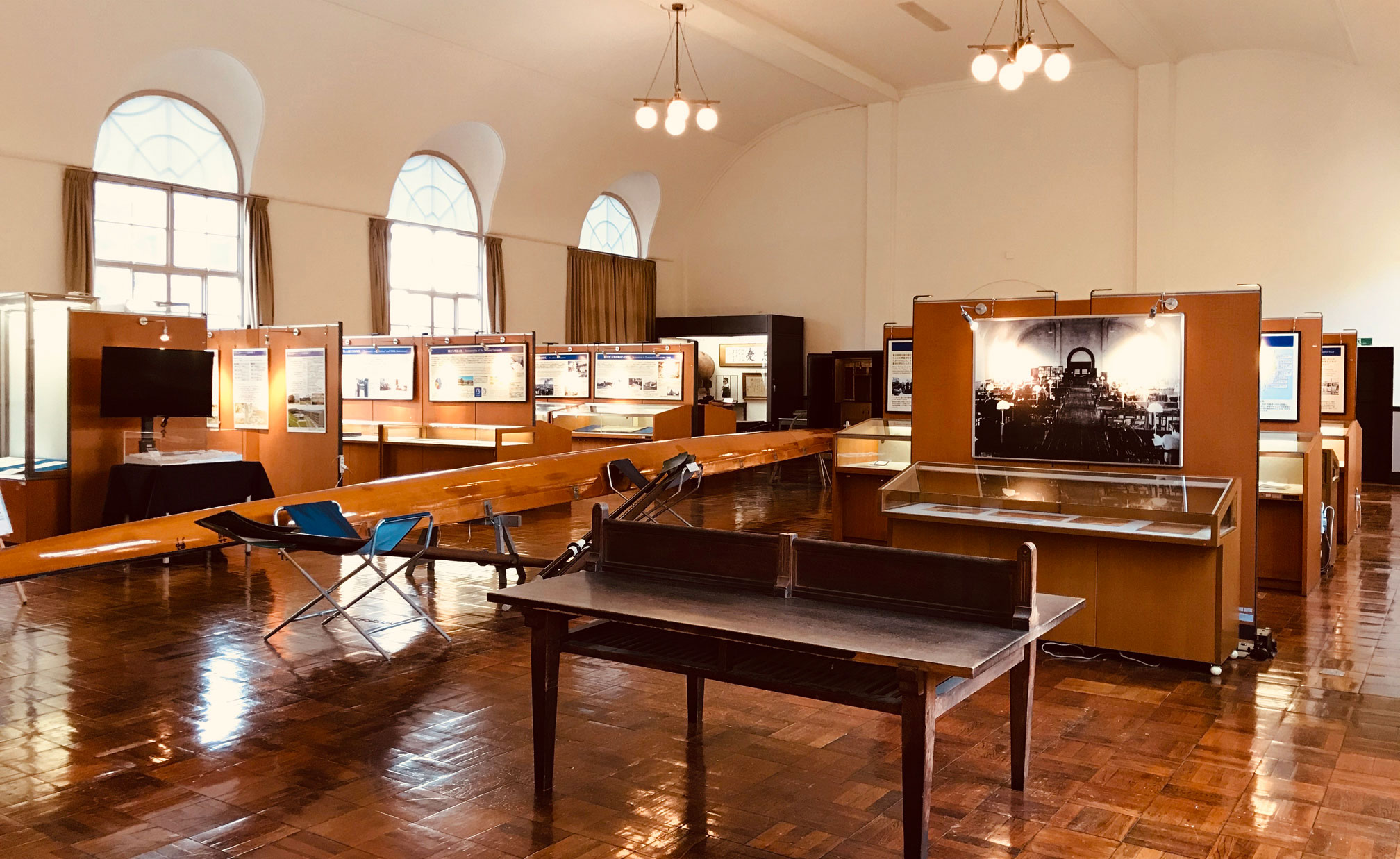 Years : 1926 (Taisho 15)
Structure : Reinforced concrete Two-storey building with One partial basement floor & Third partial floor
Building area : 569sqm
Registration year : 2017
This is Tohoku Imperial University's first library building, and was built facing the major road heading toward the Main Gate that was finished in 1925. The second floor was used as the reading room. The building was designed by Tsutomu Ogura, who at the time was an engineer at the Tohoku Imperial University (later became Professor at the architectural department of Tohoku University). Ogura was known for his research into traditional houses in the Tohoku region, and for rebuilding Sendai City's Zuihoden mausoleum which was burnt down during the war.

The exterior of this building features a bell-shaped copper-roofed structure on the middle of the hipped roof. For the walls, the bottom part is stone pitched, followed by brick layers, and topped with a painted finish. The first floor windows have segmental arches, and the second floor windows have half-circle arches. For the interior, the building has book stack rooms and stairs on both the eastern and western ends, with a corridor in the middle and an entrance in the center. The second floor is made into one room with no partitions, other than the stack rooms and the staircase on the eastern and western ends.

There was also a five-storied book storage room attached to this building on the eastern side, which was completed in 1924. And the Tohoku Imperial University's faculty of law and literature used to be attached to the western side of this building.
Katahira campus in 1925
The red marks are this building and book storage room.
(Click to enlarge the image)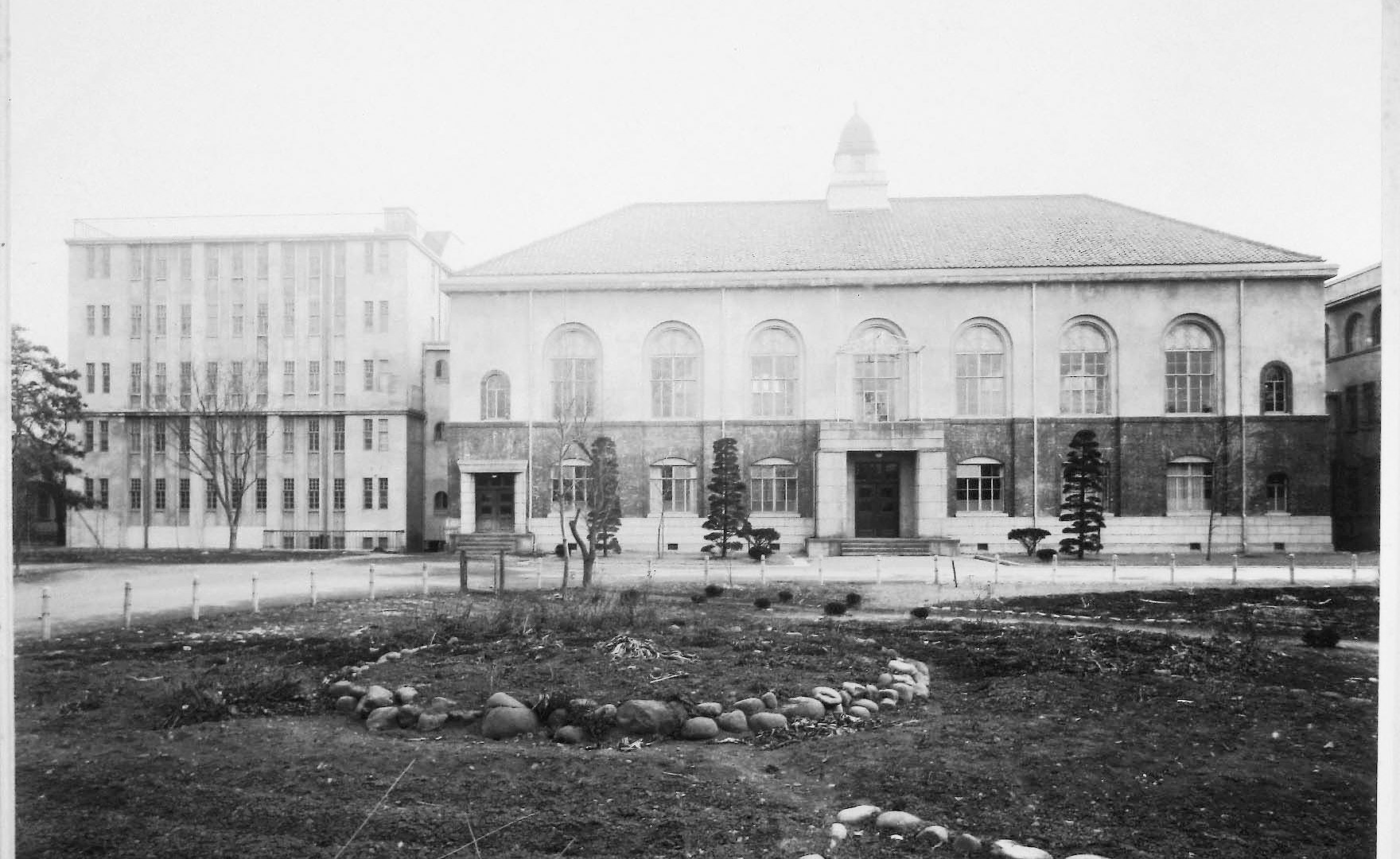 Immediately after finishing construction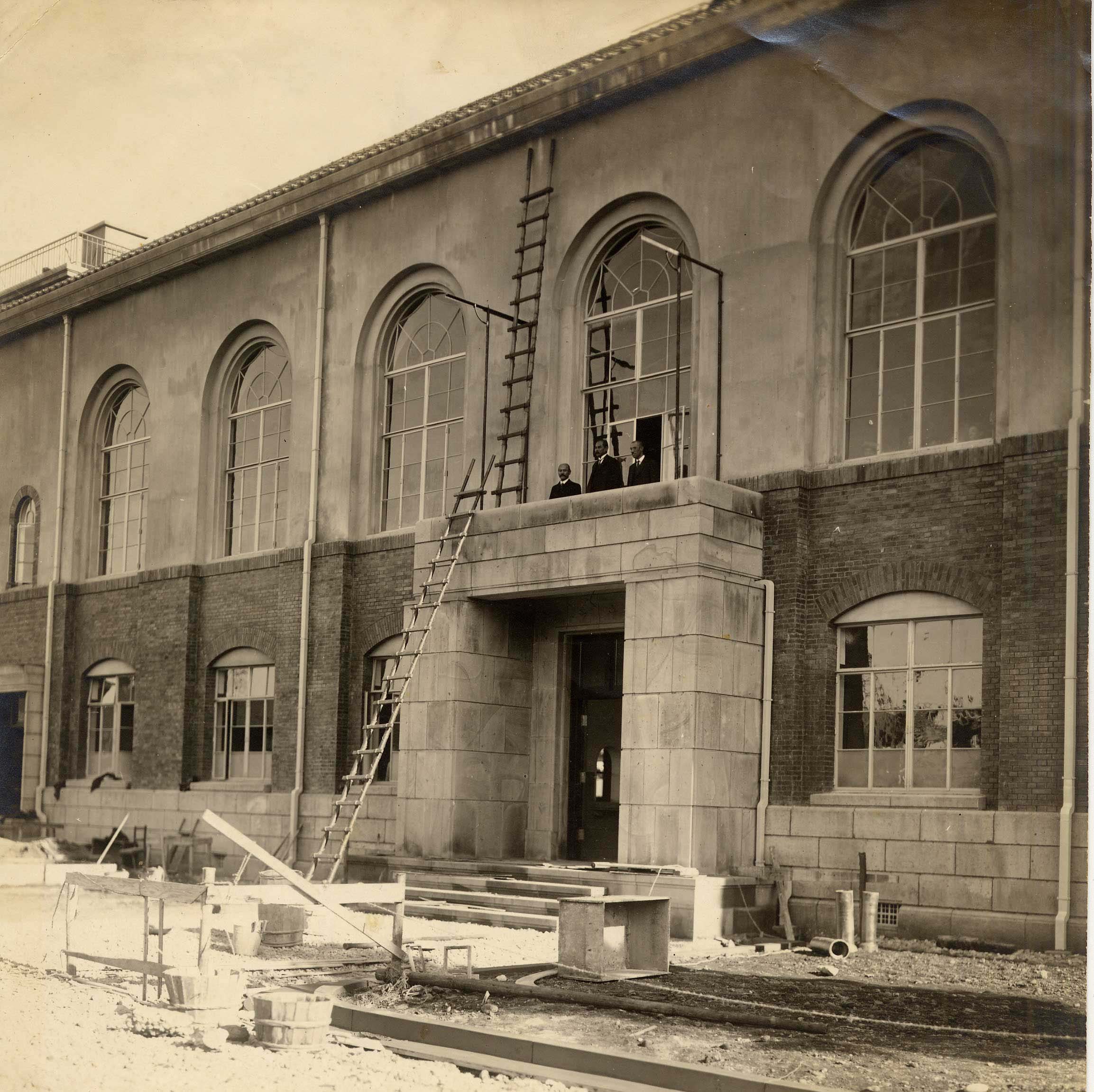 under construction
In 1986, both the exterior and the interior of this building were fully renovated to serve as the new building for the Tohoku University's memorial reference room. The building was renovated further in 2000 to serve as a full-scale archive building for the university, and was reorganized as the Tohoku University Archives. Currently, the second floor of the building is open to the public as a historical exhibit showcasing the history of the university.

The straightforward Romanesque-style exterior walls, and the well-balanced placement of the rooftop structure on the center of the roof, and other aspects of this building has hardly been changed from the time when it was first built.
This is a building that is befitting of this academic city which tells the people in this modern age of what the atmosphere was like back in the past, and is an extremely important modern architecture that tells the story of the history of the Katahira Campus.