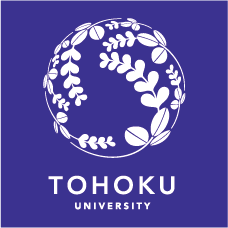 Registered Tangible Cultural Properties


11.Formerly Engineering Faculty's Machine & Electrical Engineering Experimental Rooms at Tohoku Imperial University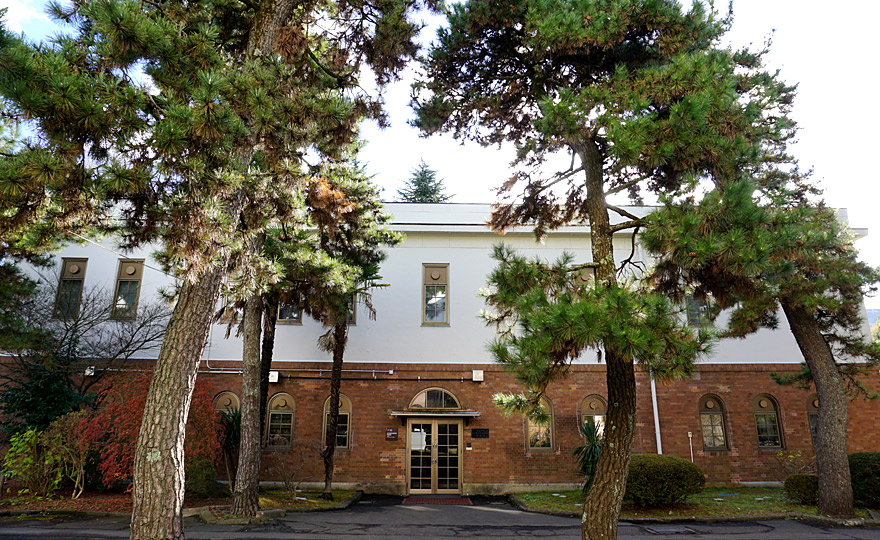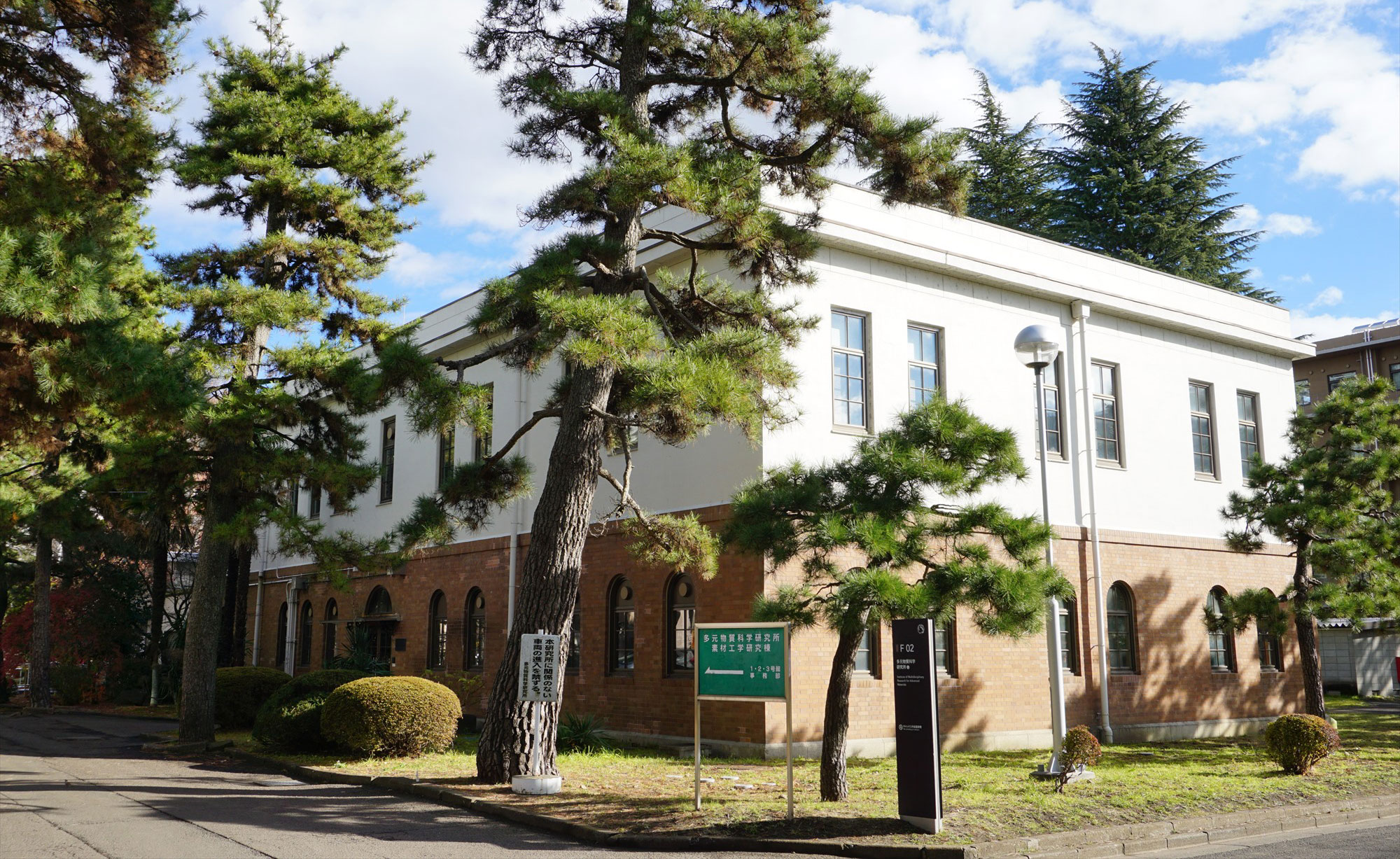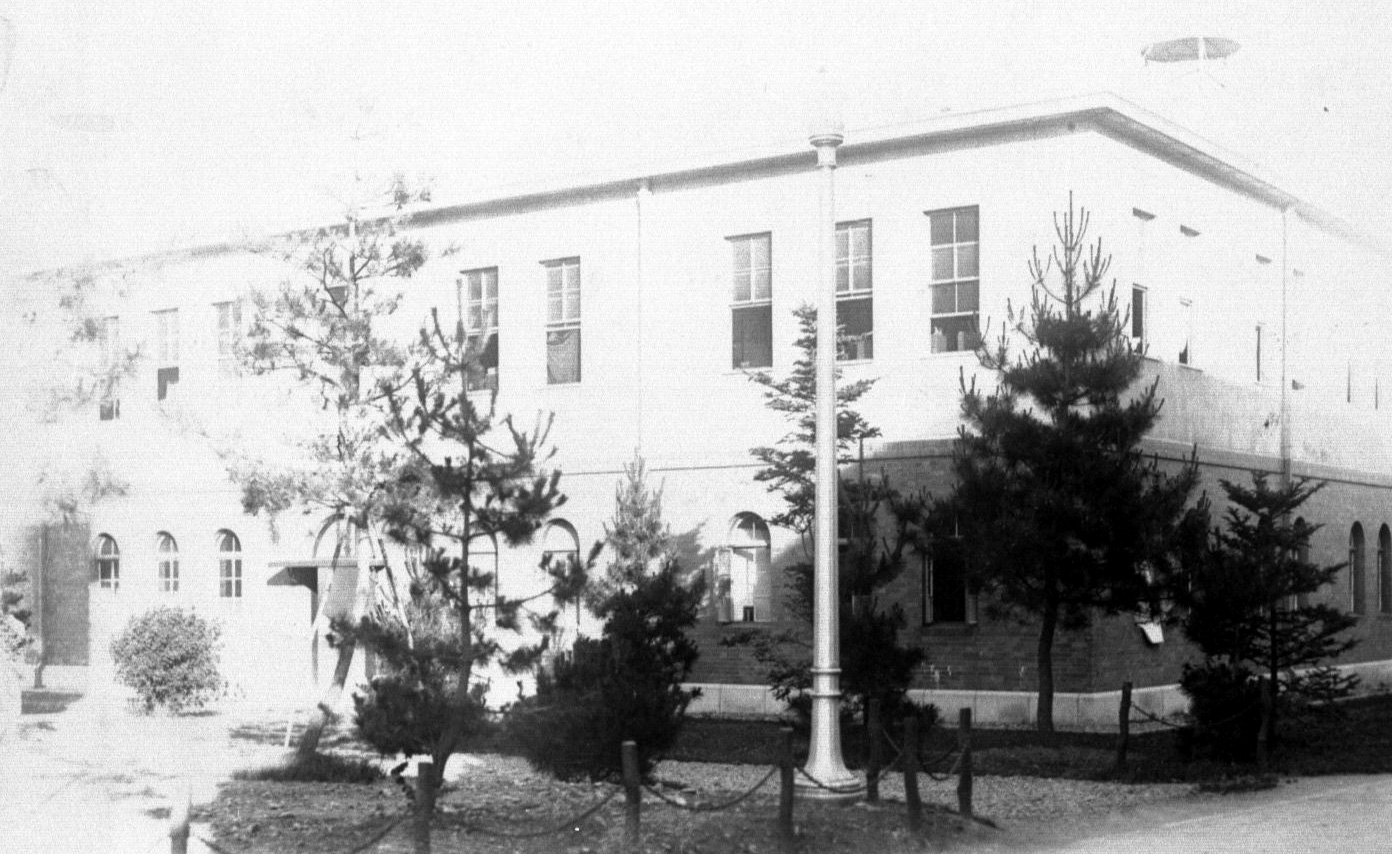 Years : 1929 (Showa 4)
Structure : Reinforced concrete Two-storey building
Building area : 484sqm
Registration year : 2021
This architecture was built instead of the old Engineering Faculty's Machine & Electrical Engineering Lecture Rooms that was destroyed by fire in 1926 (Taisho 15).

This architecture is facing to north with entrance on the center of facade. The facade is finished with tiles and arch windows on 1st floor, white painting (originally, it was plaster) and vertically long windows on 2nd floor.
The interior is middle corridor plan. At first, there were laboratories and darkroom on the both side of the corridor.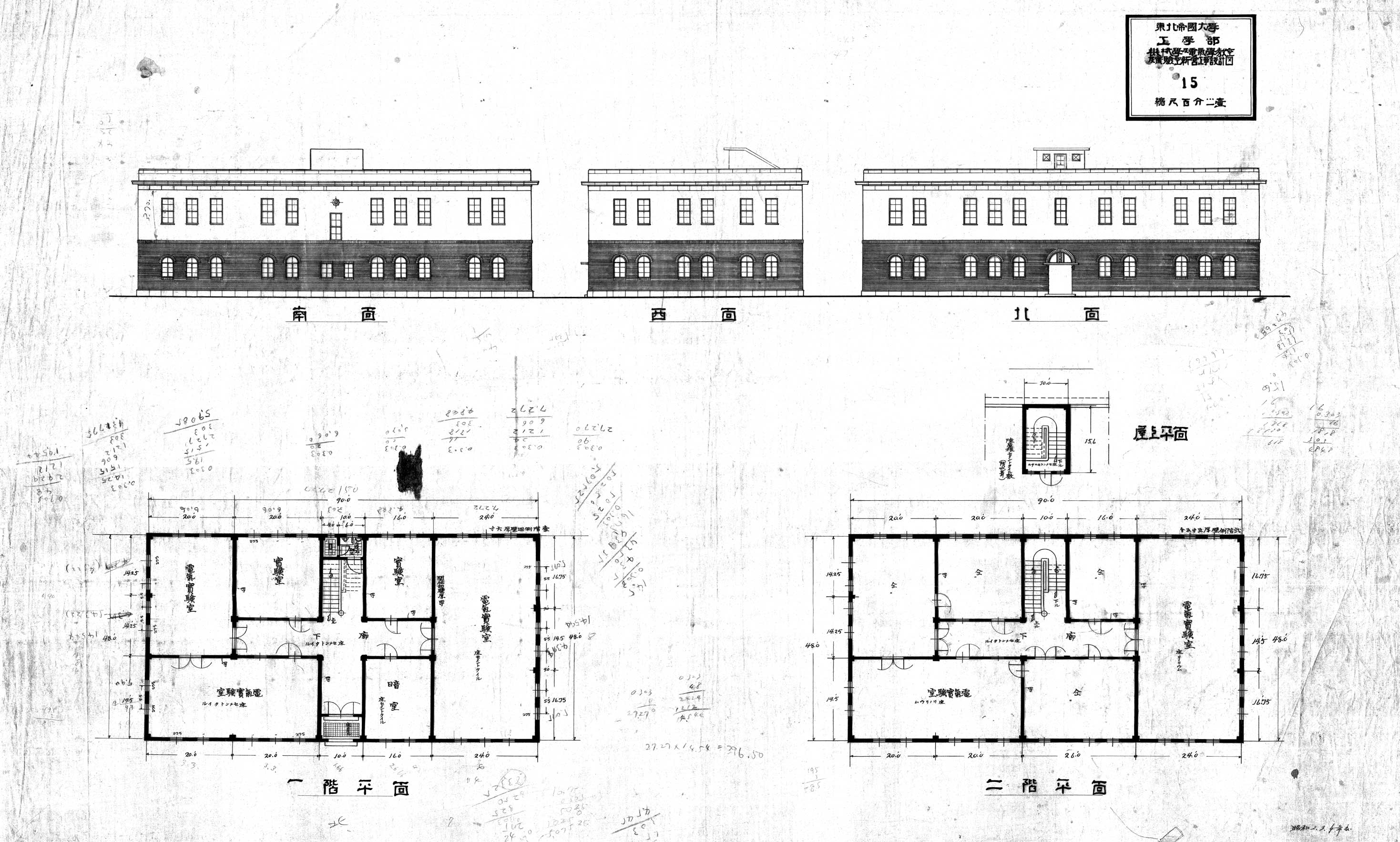 Plan
After the moving of School of Engineering to Aobayama campus from 1964 (Showa 39), this building was used by Research Institute for Mineral Dressing and Metallurgy, Institute for Advanced Materials Processing. Now Institute of Multidisciplinsry Research for Advanced Material uses as an administration office. The architecture has undergone renovations, changes in a part of its room layout, and necessary repairs. However, elements such as stained glass on the entrance door, iron eave blackets, and tiles remain from the time when the building was first built.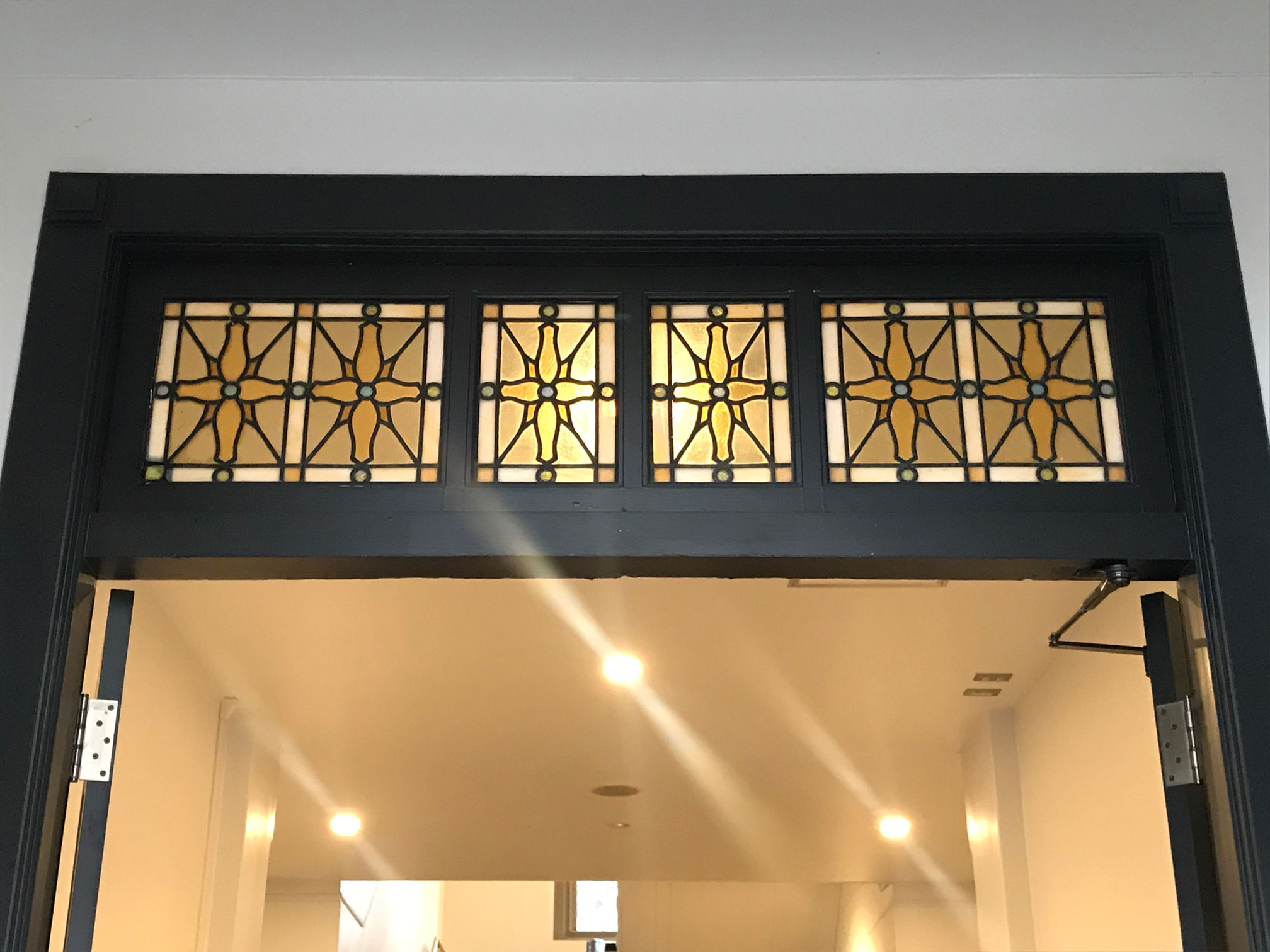 stained glass at entrance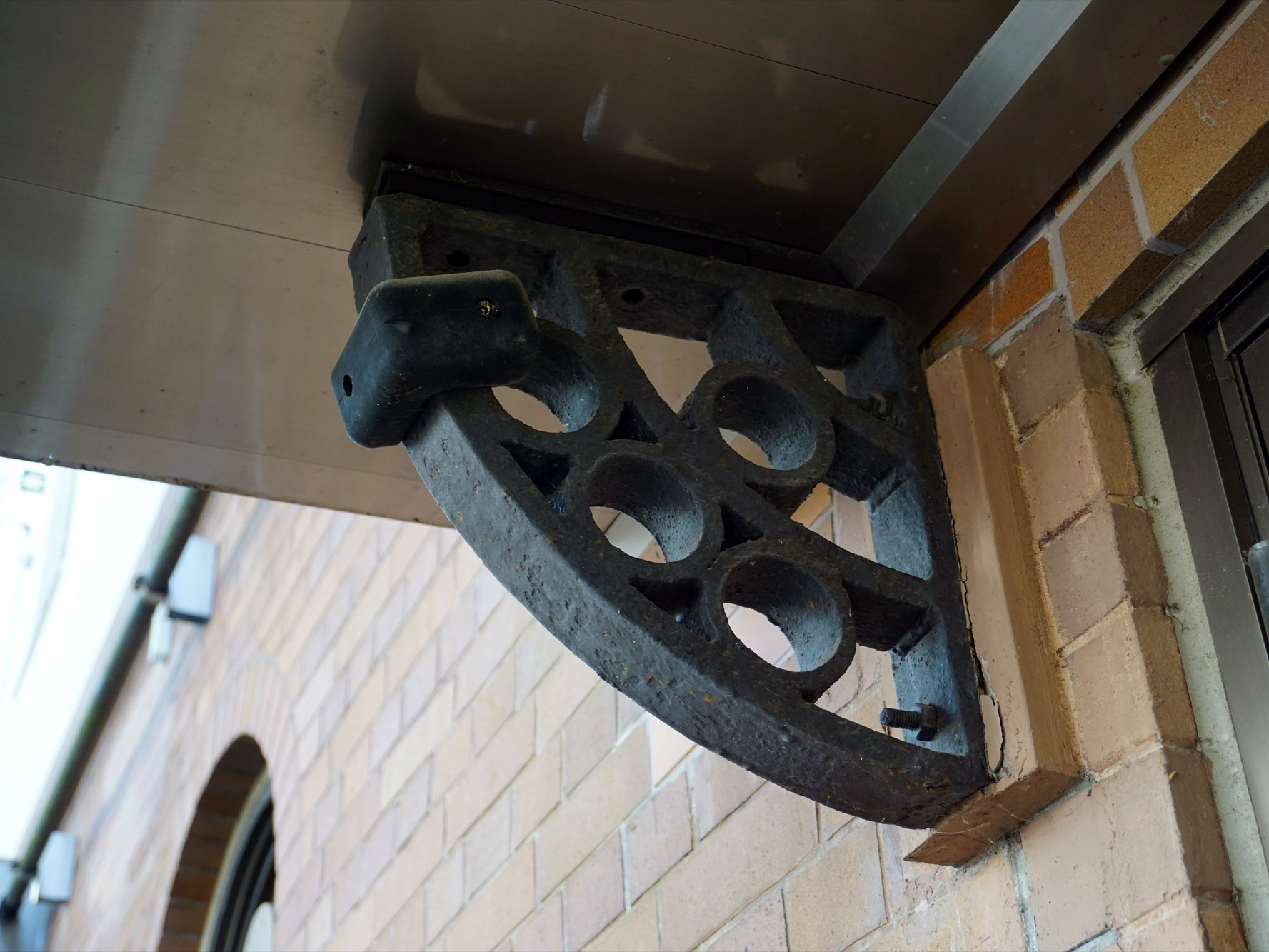 eaves bracket made of iron