This place is marked with the footprints left by seekers of knowledge, from the past leading up to the present. We can still hear the echo of bygone students who gathered and studied here together. More than 130 years has passed since the campus was first founded. Over the years, Tohoku University's campus has served as the epitome of the academic city of Sendai, and as such, the campus is dotted with many buildings that is befitting of being called a cultural heritage. These historical properties must not be kept simply as the University's assets?they must be passed down to future generations as cultural assets to be shared with the people of Sendai. This hope has been answered, and in 2017, some of the buildings of historical significance have been recognized for the first time as Registered Tangible Cultural Properties. We have a landscape that we wish to preserve. A landscape that will help us pass down the history and the essence from the past to the people of today, and to those of future generations.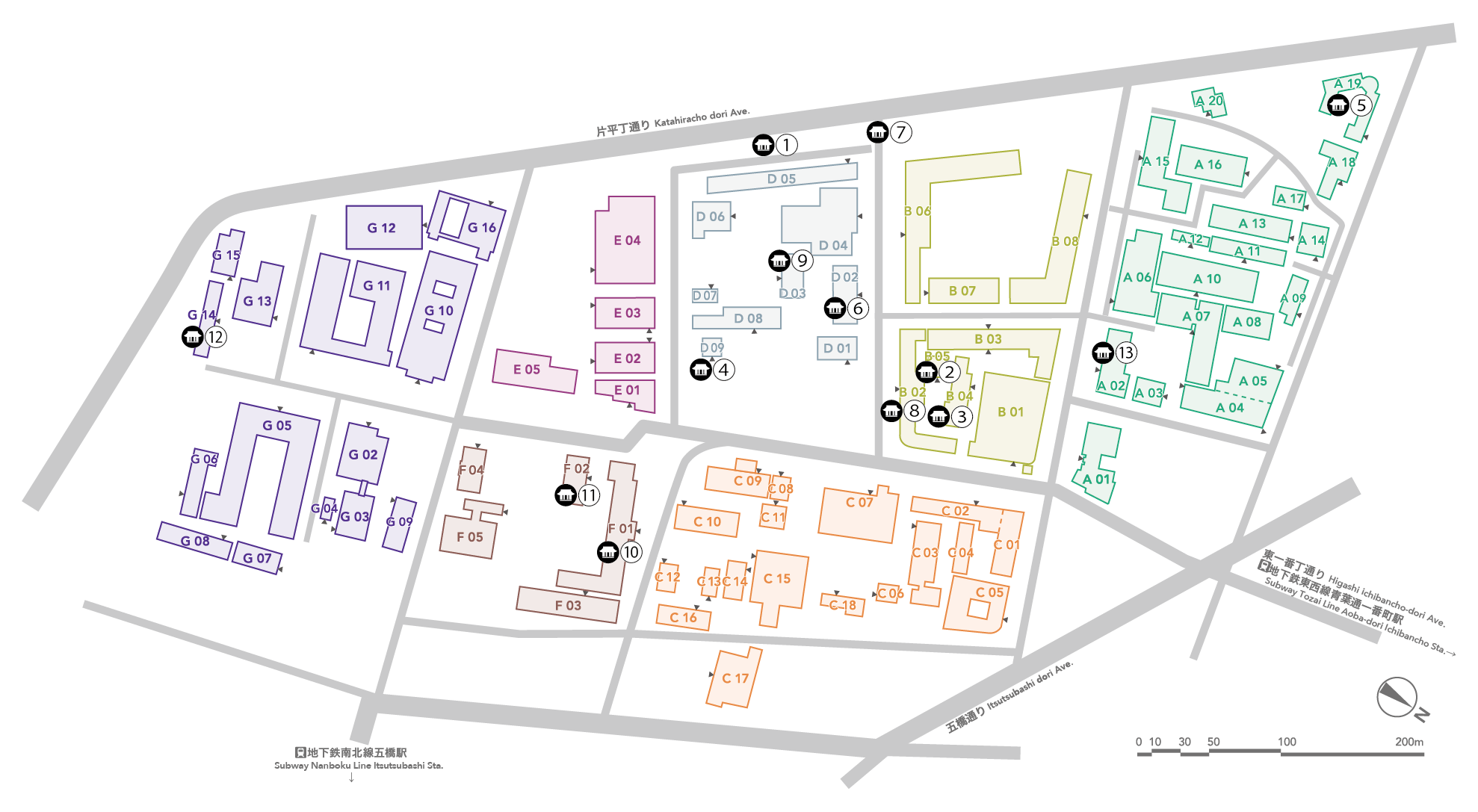 Registered Tangible Cultural Properties in Katahira Campus
(Click to enlarge the image)
What are Registered Tangible Cultural Properties?
There are many landscapes around us that we wish to preserve into the future. Even familiar buildings that we enter without much thought can be considered precious cultural properties if they have a good representation of a certain feature of an era, or if the buildings are such that cannot be built again. The cultural property registration system was created in order to protect such buildings of cultural asset, and utilize them as assets for the local community. To be recognized as a Registered Tangible Cultural Property Building, the building should have a history of 50 years of more, and acquire a certain level of appraisal as being a property of cultural value. After the building is registered, efforts are made toward its preservation and utilization through a relaxed system of control based on a notification system.
Registation Standards
As a rule, the building should be at 50 years old.
 # among them, the building should contribute to the histrical landscape of Japan,
 # serve as an example of formative design,
 # and be such that would be difficult to reproduce.

for the detail : Agency for Cultural Affairs, Government of Japan