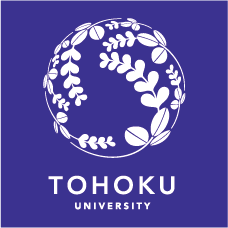 Registered Tangible Cultural Properties


8.Formerly the Faculty of Science's Chemistry Lecture Rooms at Tohoku Imperial University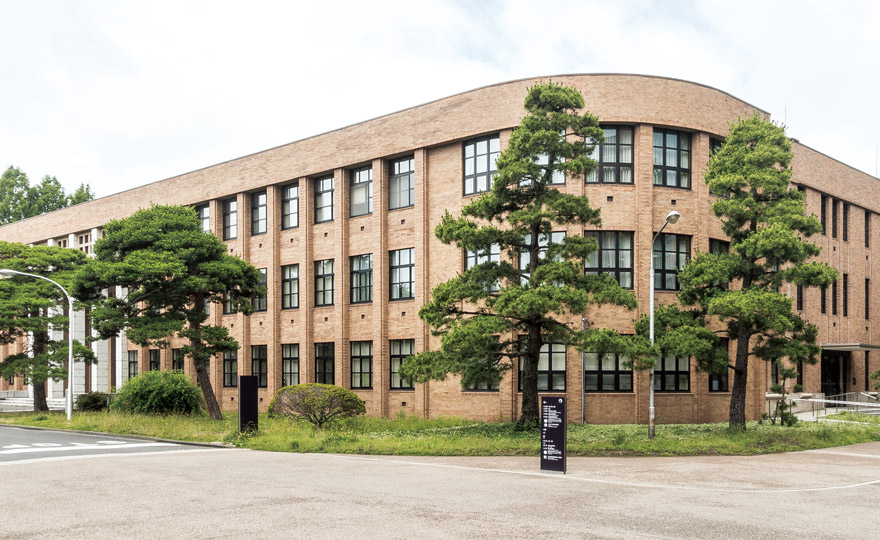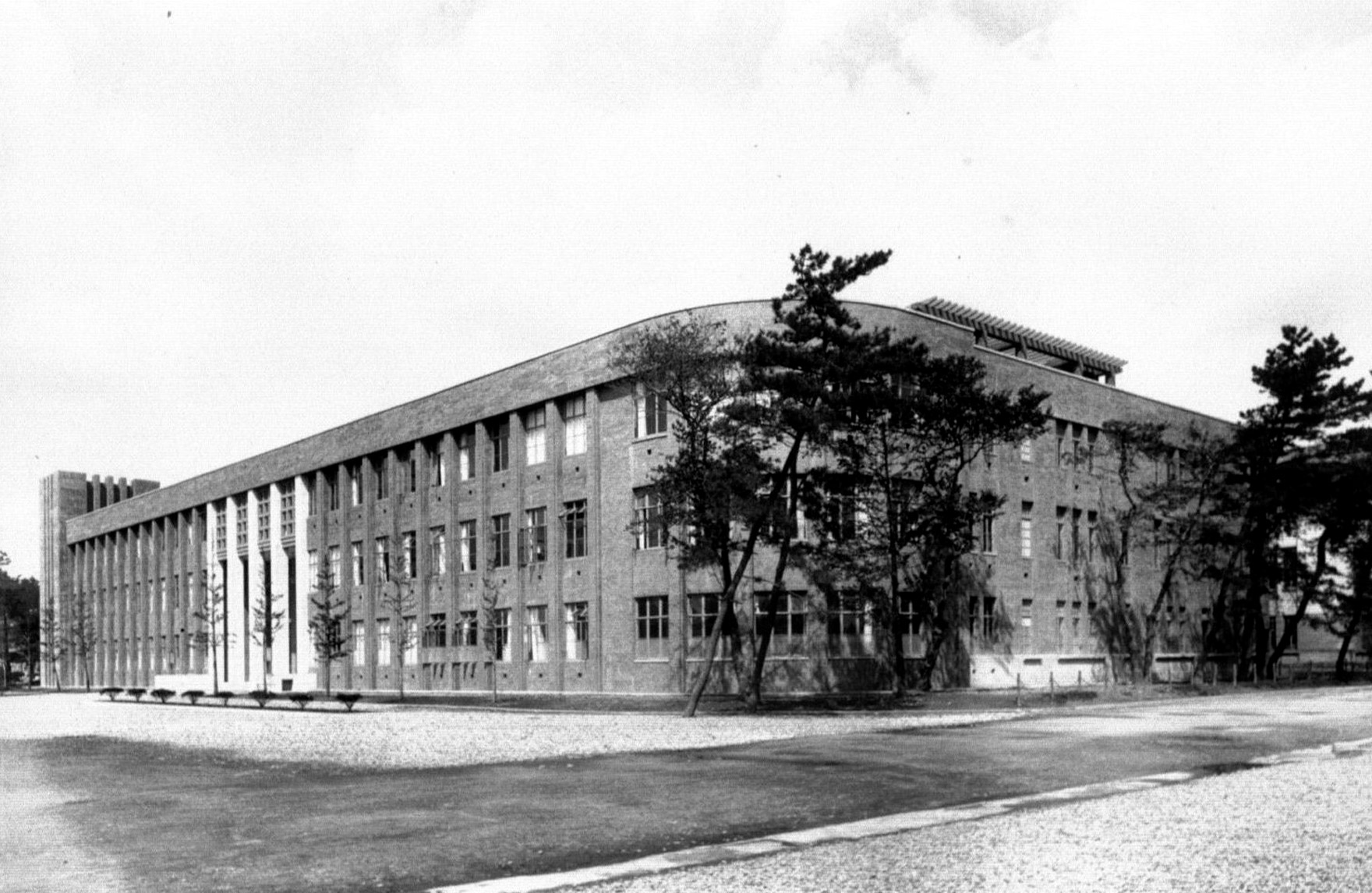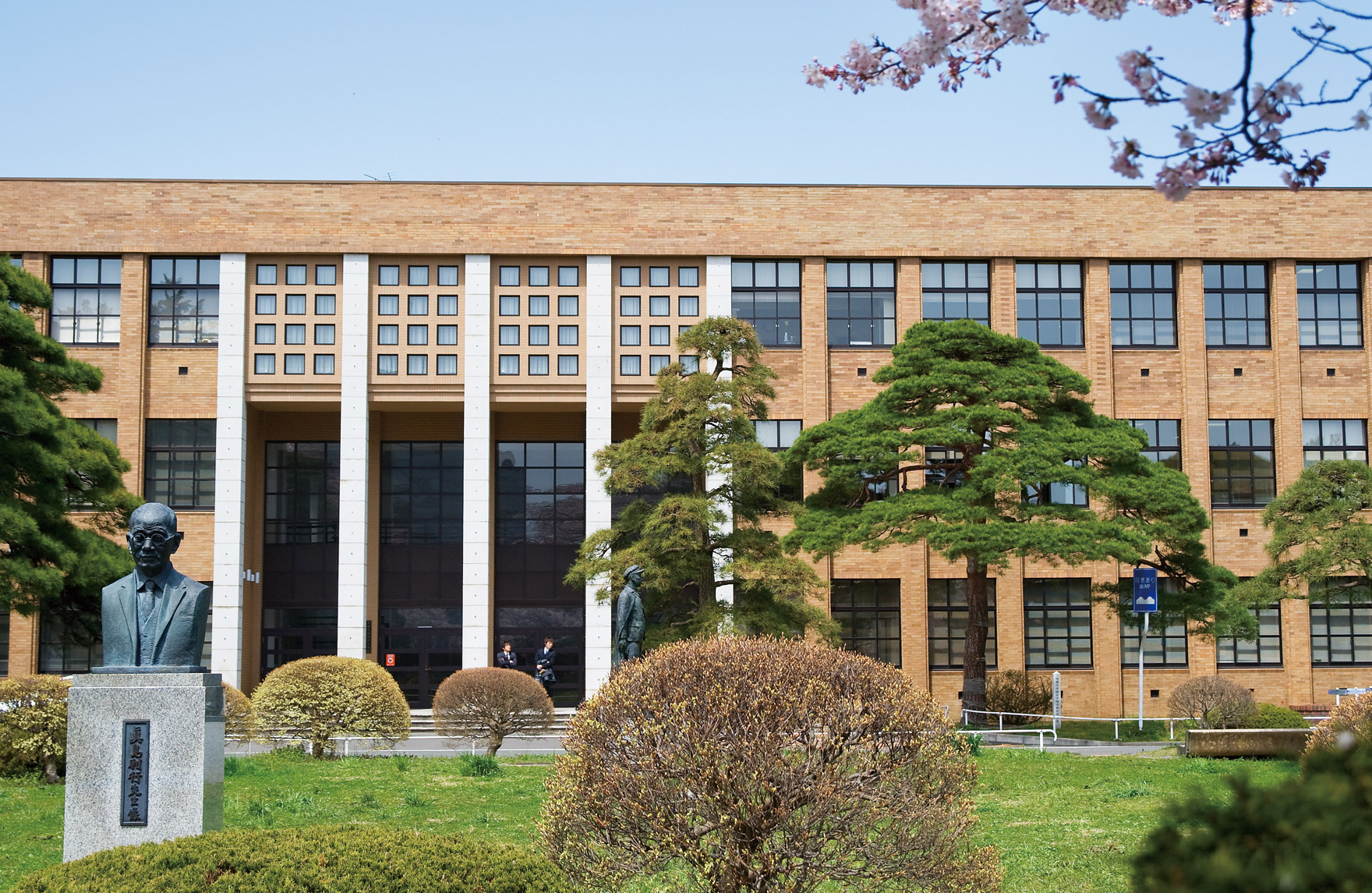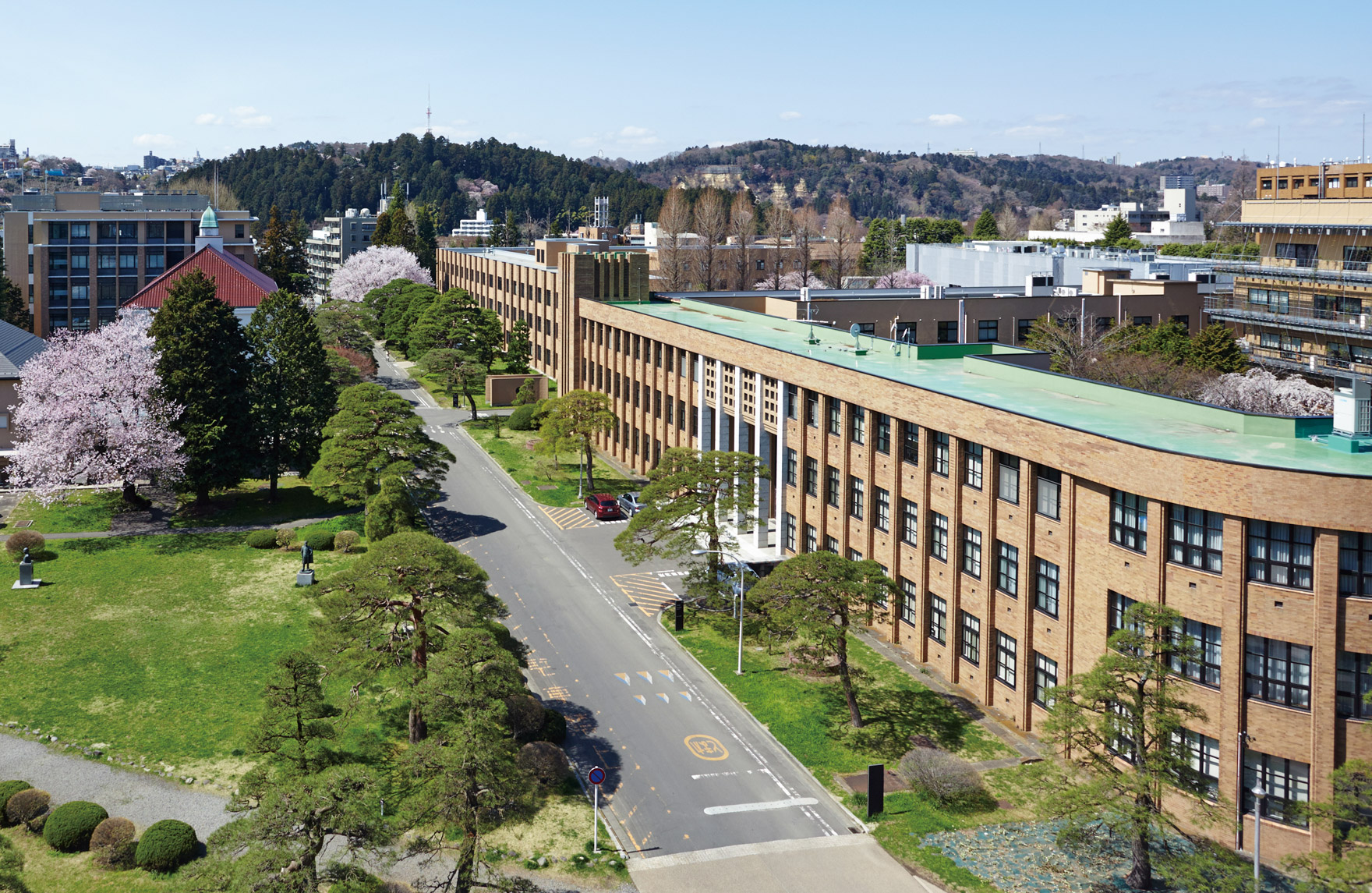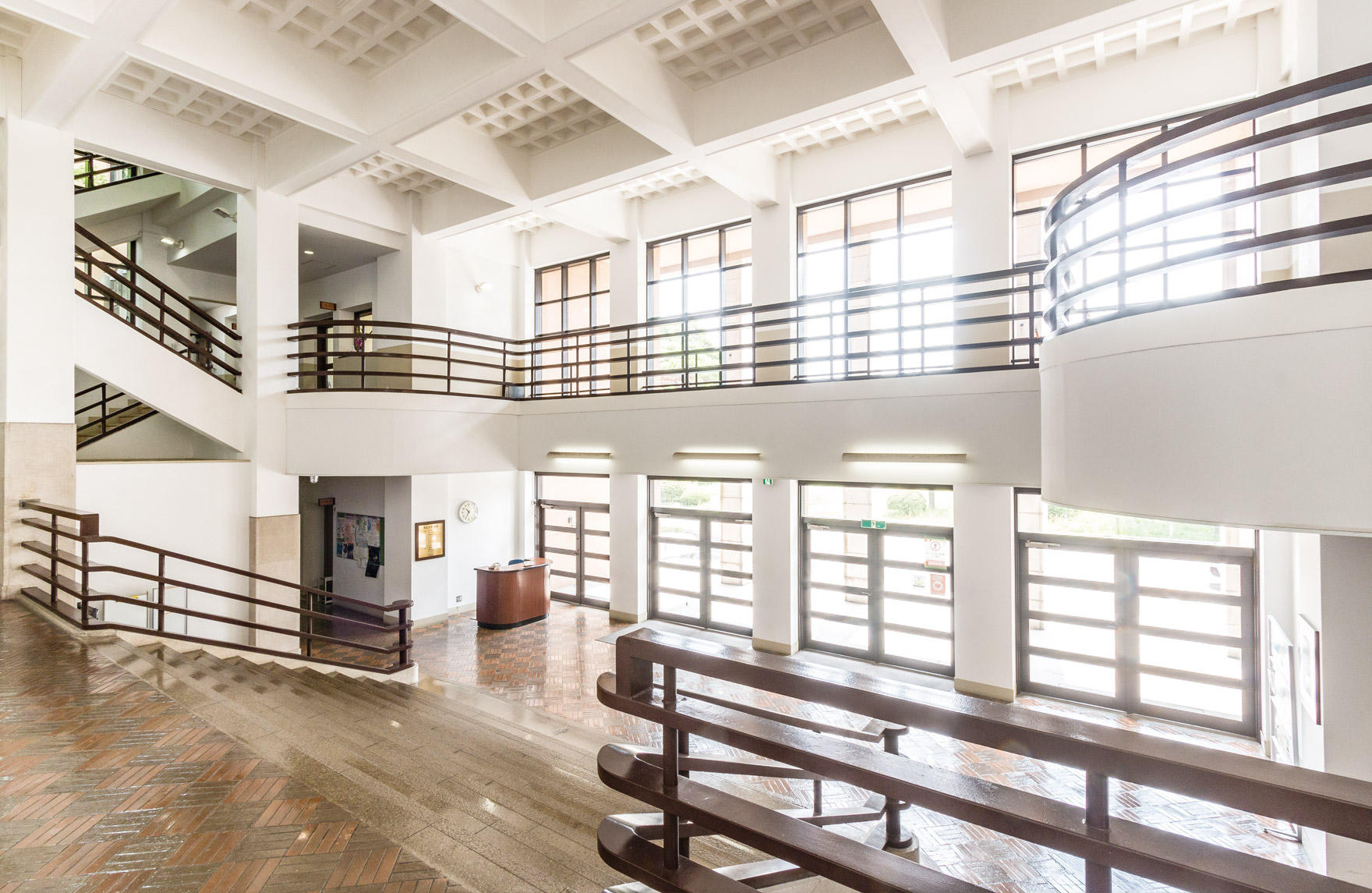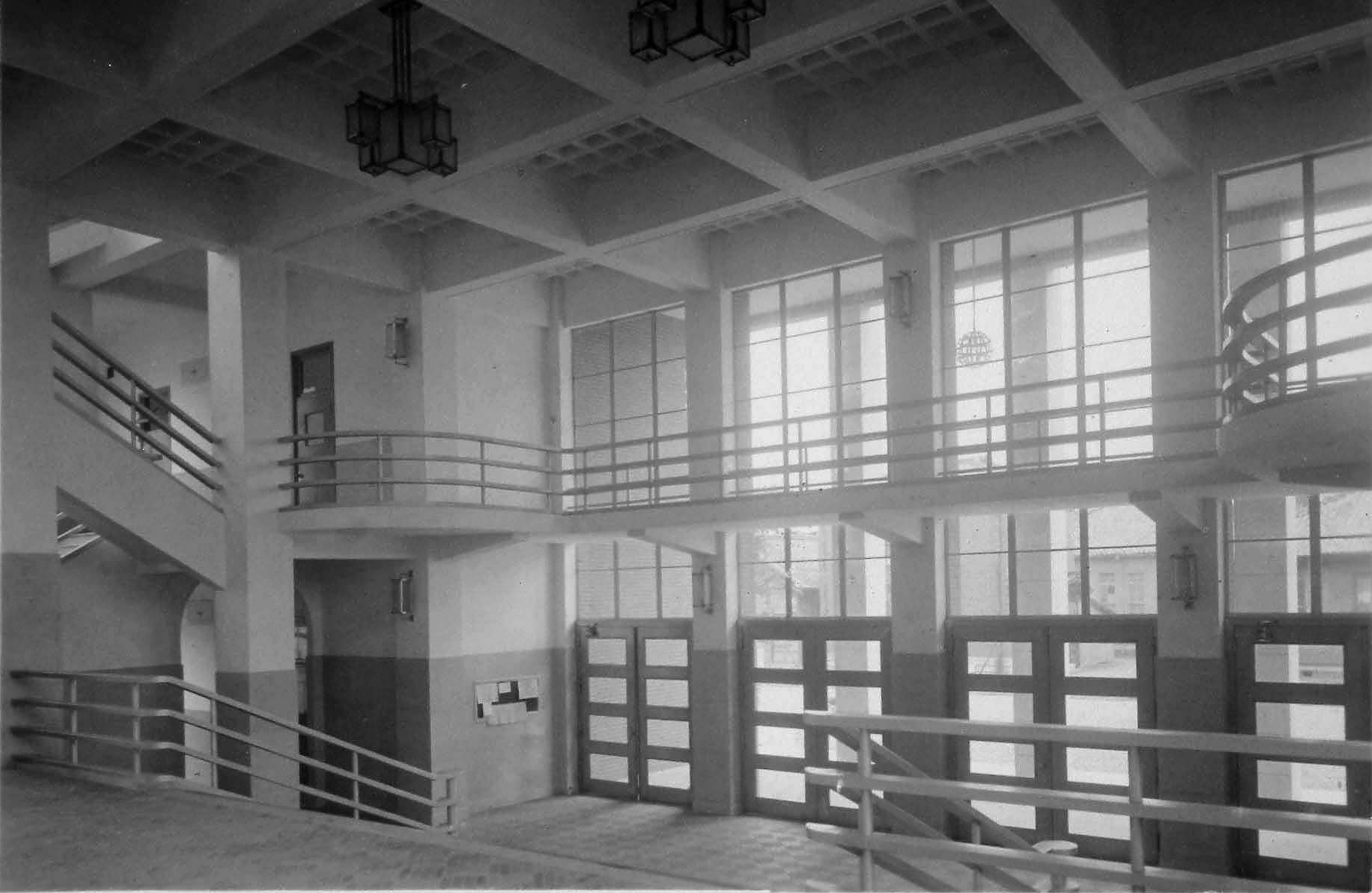 Years : Built in 1932 (Showa 7) / Extended in 1935 (Showa 10)
Structure : Reinforced concrete Three-storey building with One partial basement floor
Building area : 871sqm
Registration year : 2017
The building was built over three separate periods. The eastern side was finished in 1927, the southeastern corner completed in 1932, and the southern section was finished in 1935 to complete the current look of the building that we have today.

The building faces the intersection where the road leading from the Main Gate and the one from the North Gate meet, and features scratch tiles and arched designs, in keeping with the design of the former engineering faculty's metallurgical engineering lecture rooms at Tohoku Imperial University, which is located on the northern side of the building.

The facade, with the southern side as the front, has an entrance section in the middle between the east and west sides, with a soaring colonnaded space that is open up to the third story. The stairwell on the western side rises up like a steeple, creating an overall design that emphasizes the vertical lines.
The inside of the building has a flat side corridor on the northern side, and the middle area between the eastern and western sides has an entrance hallway and a staircase with an open space that reaches up to the third floor. For the exterior walls, the area around the entrance is pitched in stone, but the southern and eastern sides are mainly scratch tiles, with the northern side given a painted finish.

At the time when the building was constructed, this structure housed rooms for the professors, conference rooms, and experiment rooms. When the chemistry classes of the science department moved to the Aobayama Campus in 1972, the first floor was used as a room to store specimen for the medical, science, and literature departments. Later, the building was renovated, and the Administration Department entered this building in 2011. The eastern side of the building was dismantled in 2013. The facade was renovated as restoration work.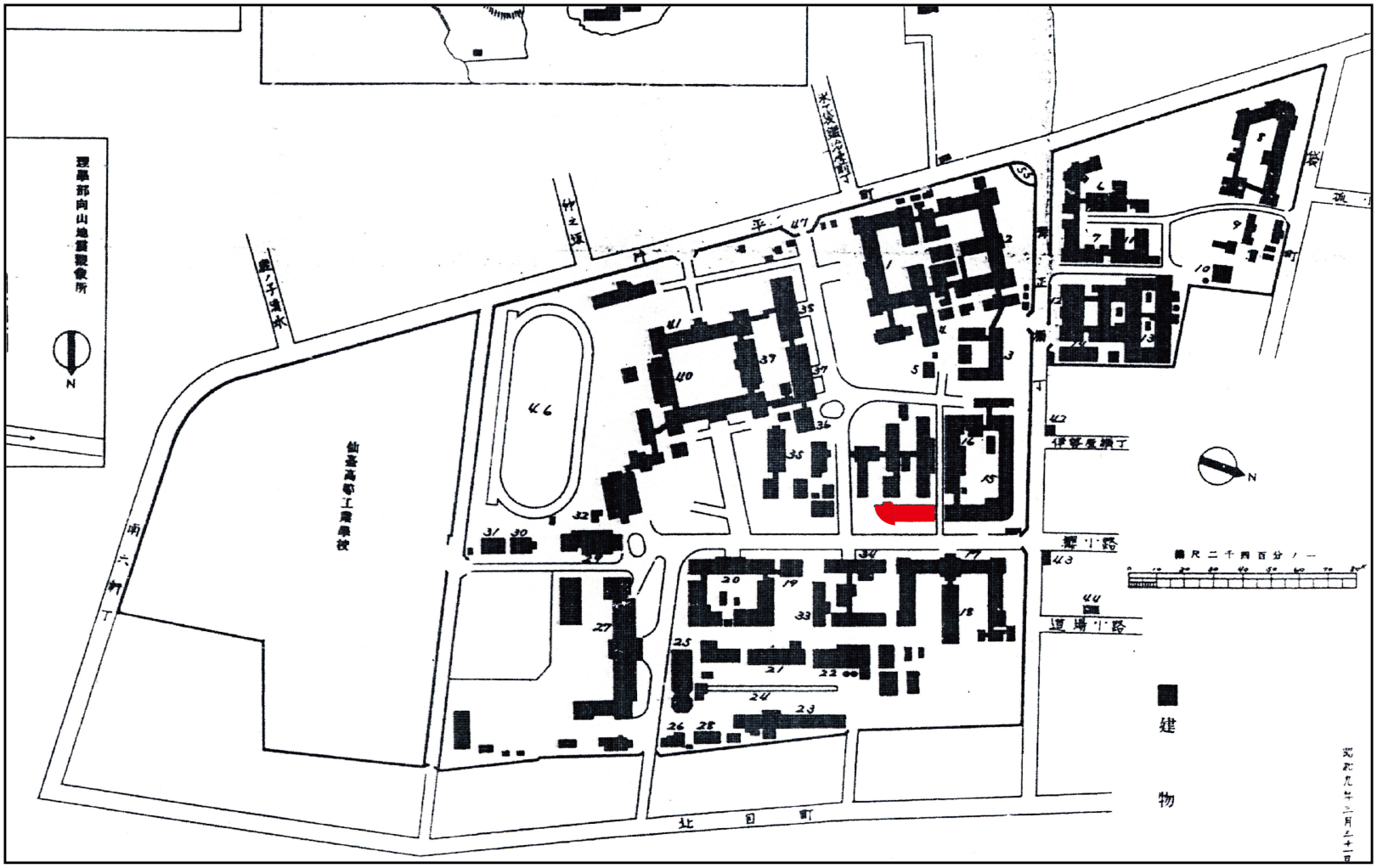 1934 (Showa 9)
Tohoku Imperial University Katahira campus map
Red mark is the 1st phase construction.
(Click to enlarge the image)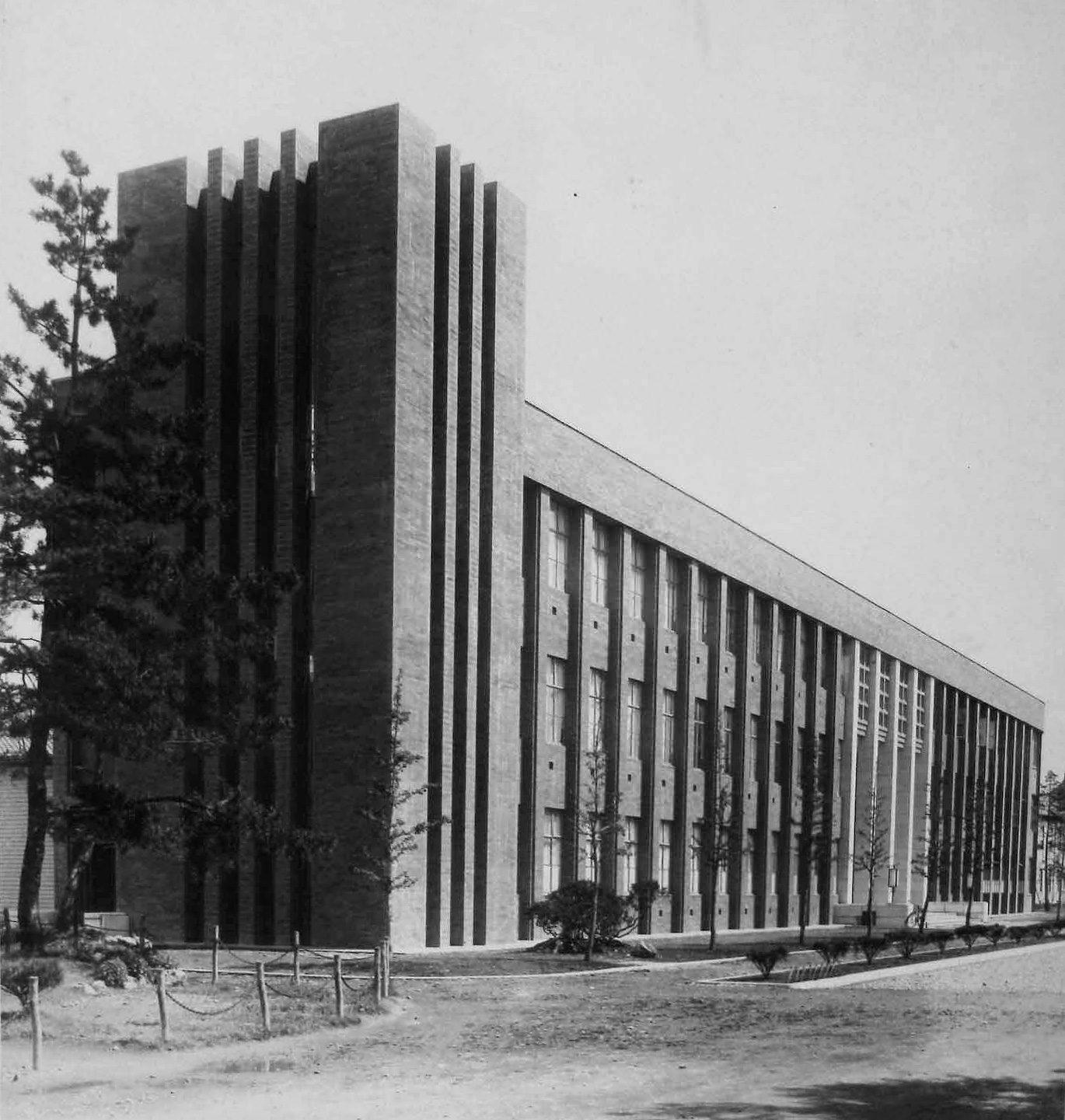 Immediately after finishing construction
The city of Sendai received heavy damages from the World Wars, and thus, not many historical buildings remained from the time before the modern age. However, the building has a large entrance hall, as well as the visual impact created by vertical lines combined with the look achieved from the use of scratch tiles, all of which remain from the time the building was built and which have been beautifully preserved. This, and the natural greenery in the area, create an atmosphere in Katahira Campus that is befitting of serving as a symbol of the academic city of Sendai.