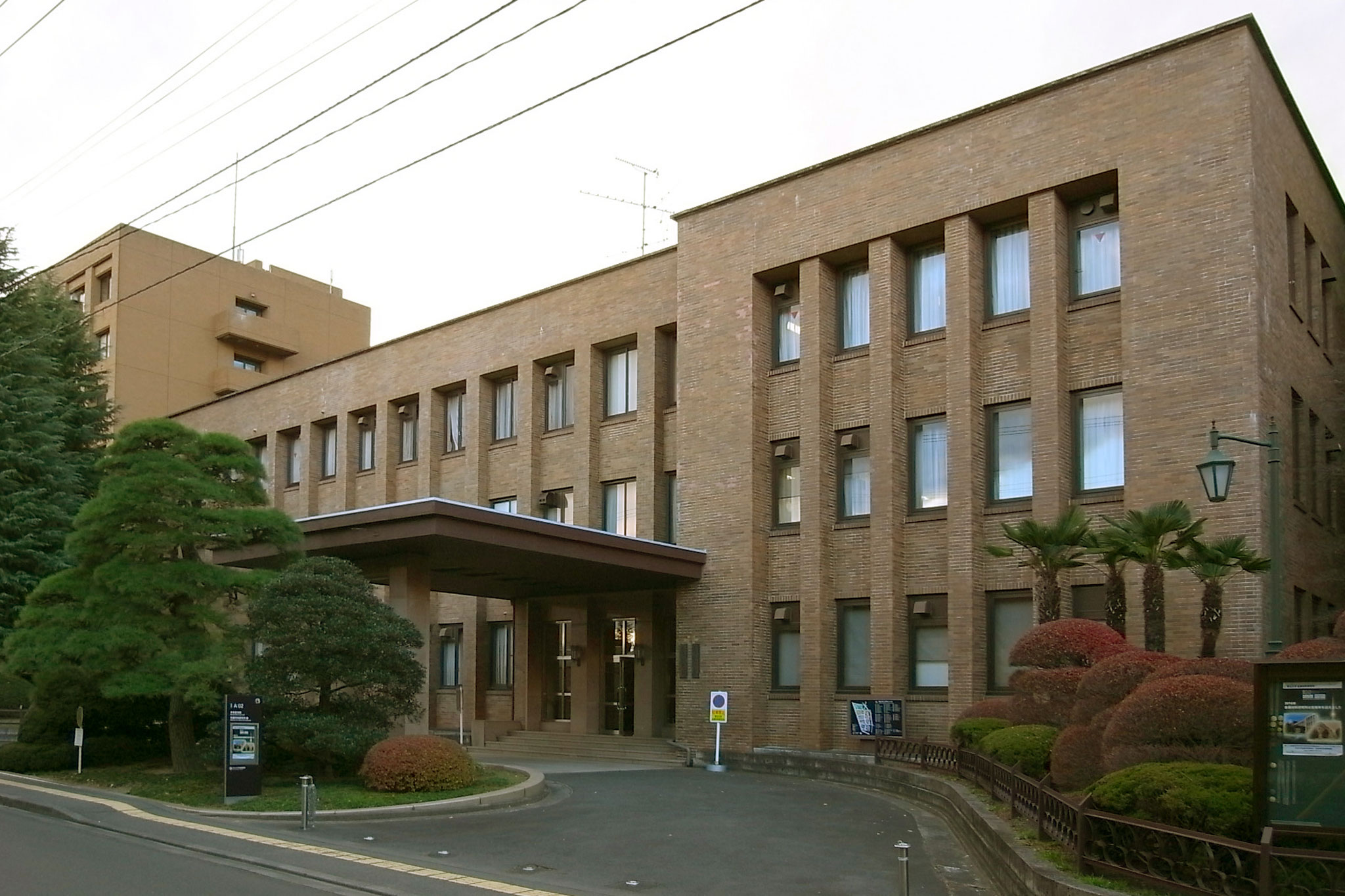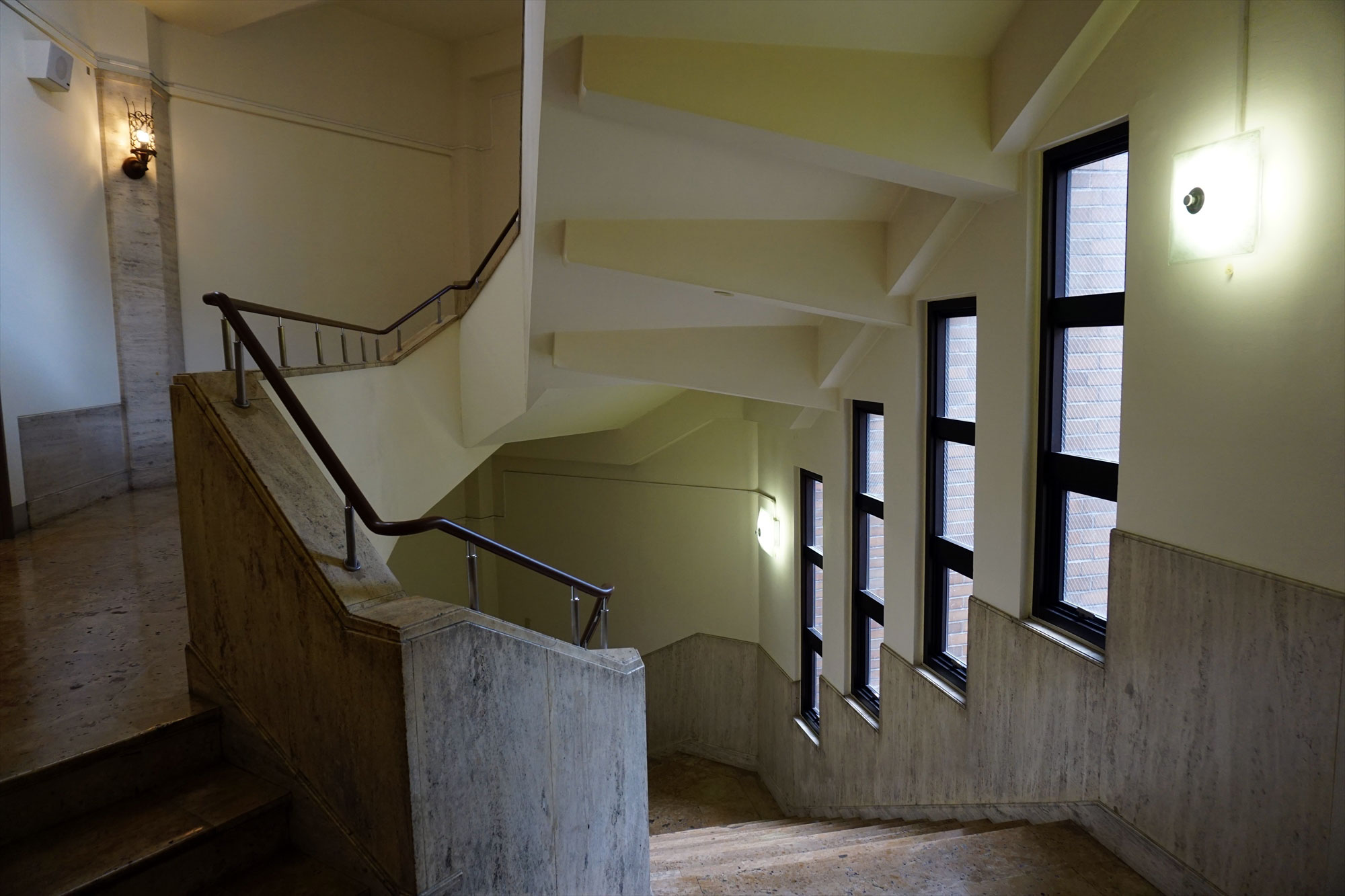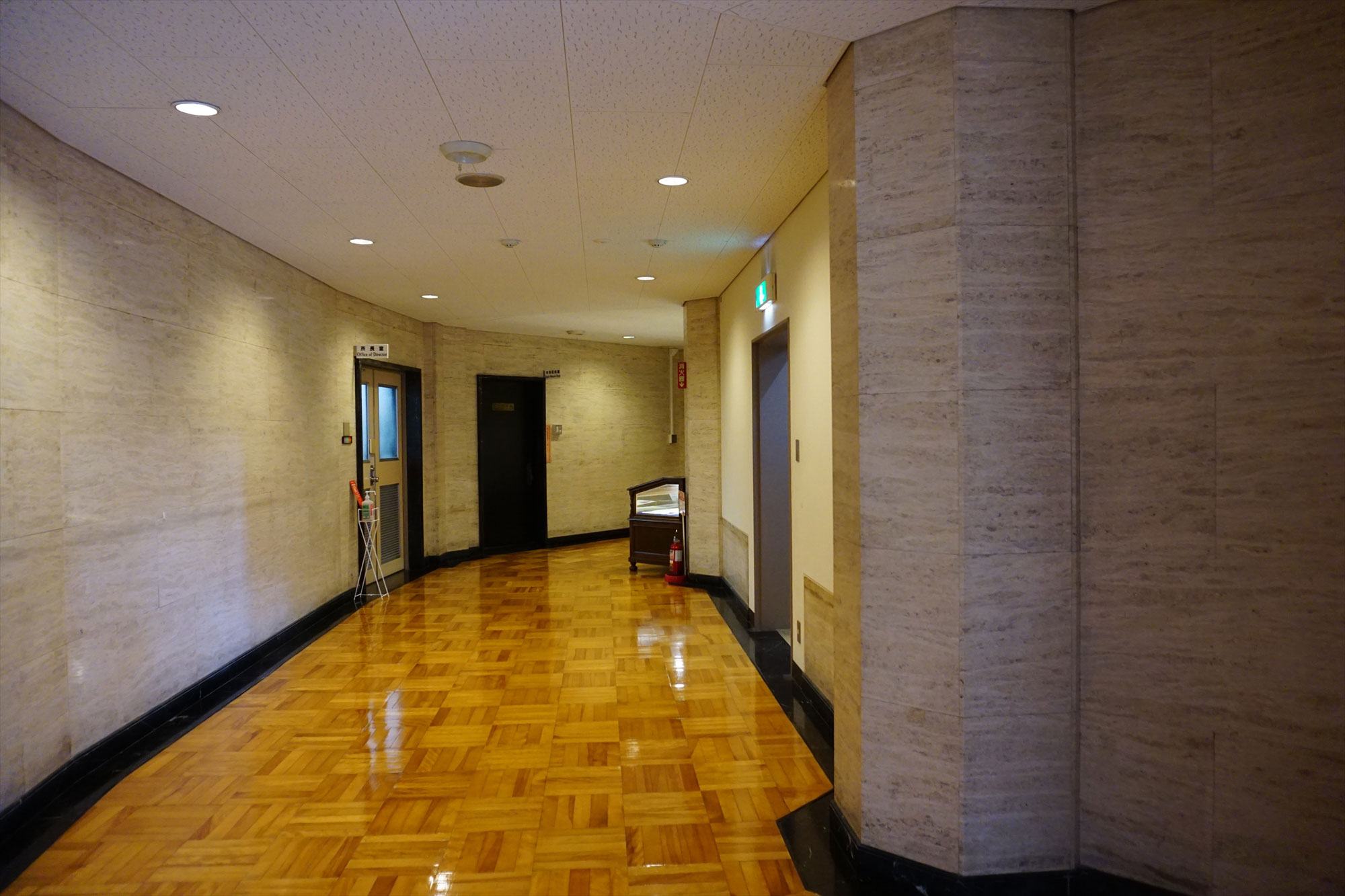 Years : 1941 (Showa 16)
Structure : Reinforced concrete Three-storey building with One partial basement floor
Building area : 723sqm
Registration year : 2021
Honda Memorial Hall was built to commemorate attractive contribution over 25 years to Tohoku university and achievements of Kotaro Honda (the 6th president of Tohoku university) by donations. Kotaro Honda was a leading person about the steel research at the time. He was the founder and the first director of Institute for Material Research too.

The facade is facing to south, consists of tiled wall with emphasizing pillars and double sliding windows. At the entrance, there is a porch covered by big eave.
The interior has middle corridor plan. At first, there were memorial room, director's room, fuculty offices, library and administration office.
The entrance hall and staircase leadindg to tha entrance hall are finished with marble.
Because it is in the wartime, use of steel was limited and it took 2 years for construction (The construction started in October 1939 and was completed in October 1941.).

In 1994 (Heisei 6), the architecture was renovated. The renovation did not change the exterior of the building, and preserved the marble used in the entrance hall and staircase. Walls were strengthened and the interior refurbished. The main rooms in the renewed Honda Memorial Hall are the Director Room, the Honda Memorial Room, the Audio-visual Room, and the Administrative Office. Accommodation is available, for seven people in five rooms, for joint researchers etc., at the institute. Technical consultation is given to external researchers and engineers.
With the centennial anniversary of Institute of Material Research in 2018 (Heisei 28), Honda Memorial Room was renewed.

This architecture has architectural value with lined pillar facade covered with tiles, and a statery marble entrance and staircase, and historical value, honoring the Institute for Material Research and Kotaro Honda.