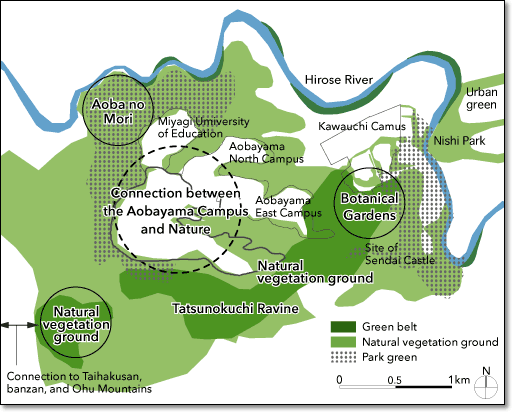 As well as Hirose River, Aobayama is also found rich in nature and recognized as the symbol "City of Trees, Sendai".
With the aims to blend into these natural surroundings, Tohoku University preserves nature and the green landscape areas by establishing the New Campus Development; creating an "Environmental-Harmony- Campus".
The New Campus Space is intended for the people (students, faculty and the citizens) to take a stroll and rest freely in.
It is attractive to the people, and allows them to touch the education/research of the university; plans for the nature of Aobayama is aimed and based upon its present environmental assessment.